Details
$56 general / $46 members (inclusive of $6 service fee)
2 hours
---
Date(s)
Wed, Sep 27, 2023
7:00pm
Contact
Box Office
888-616-0274
boxoffice@irishartscenter.org

Phone hours:
10am-6pm, Monday-Friday

In person:
Opens 60 minutes before the performance on show days
---
Location
726 11th Avenue in NYC, between 51st and 52nd Streets.
Overview
In partnership with Little Island Books

Join author Patricia Forde as she shares insight from writing her latest book, The Girl who Fell to Earth, and provides tips on how to write your own piece of speculative fiction/dystopian fiction. 

The workshop will consider the challenges of worldbuilding, the capacity of dystopian fiction to frighten and warn, and how history can play a part in writing about the future. 
Trish can address any part of the process, from setting up the rules of an imagined society to blending fantasy and reality to exploring real issues through a fictional lens. 
Level: Open to all. No previous experience necessary.

This workshop will be held in person in the Library Classroom.

---
PRAISE FOR BUMPFIZZLE THE BEST ON PLANET EARTH—Little Island Books (May 31, 2022)
'Forde's inventive wordsmithing and her instinct for the ridiculous will have kids in stitches.'—The New York Times 
'...[the protagonist's] purportedly extraterrestrial perspective and bombastic voice propel this tongue-in-cheek misadventure.'—Publishers Weekly 
PRAISE FOR THE LIST

'[A] gripping postapocalyptic thriller...It is a well-crafted page-turner, as well as a compelling commentary on censorship and the role of language, while also inviting discussion about what distinguishes humans from animals. For dystopian fiction aficionados, this well-paced entry offers plenty of food for thought.'—School Library Journal 
'Forde's pacing and characterization are compelling...An intriguing speculation about authoritarian futures with a terrific cover.'—Kirkus Review
---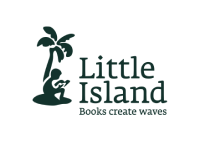 Little Island's US Author Tour is made possible by generous funding by Culture Ireland.
Photo credit for event image: Julien Behal

Our Supporters
Irish Arts Center programs are supported, in part, by government, foundation, and corporate partners including Culture Ireland, the agency for the promotion of Irish arts worldwide; public funds from the New York City Department of Cultural Affairs, in partnership with the Mayor's Office and the New York City Council; the New York State Council on the Arts with the support of Governor Kathy Hochul and the New York State Legislature; Howard Gilman Foundation; Jerome L. Greene Foundation; the Charina Endowment Fund; the Ireland Funds; the Shubert Foundation, Inc.; the Irish Institute of New York; the Society of the Friendly Sons of St. Patrick, New York; the Charles Lawrence Keith & Clara Miller Foundation; Northern Ireland Bureau; the Department of Foreign Affairs and the Consulate of Ireland in New York; British Council; Morgan Stanley; Tourism Ireland; and thousands of generous donors like you.