Almost Home
The Capital Campaign 
for the New Irish Arts Center
The vision for the New Irish Arts Center was to provide a permanent home for the development, presentation, and celebration of Irish arts and culture and to create a dynamic hub for the global Irish community, intimately woven into the fabric of the world's cultural capital.

The New Irish Arts Center serves as a platform for established and emerging artists, showcasing excellent work and inspiring new collaborations. It dramatically enhances our canvas for artistic and educational programming and provides a welcoming, inclusive setting for the celebration of the excellence and dynamism of Irish arts, unleashing the potential of artists and our growing organization.

Phase One of the project—the new building on 11th Avenue—opened in December 2021. Click here to learn more about joining Phase Two of our campaign—which includes the restoration of the adjoining, historic 51st Street building to provide a second venue, and an Endowment to support future programming and operations.
Our New Home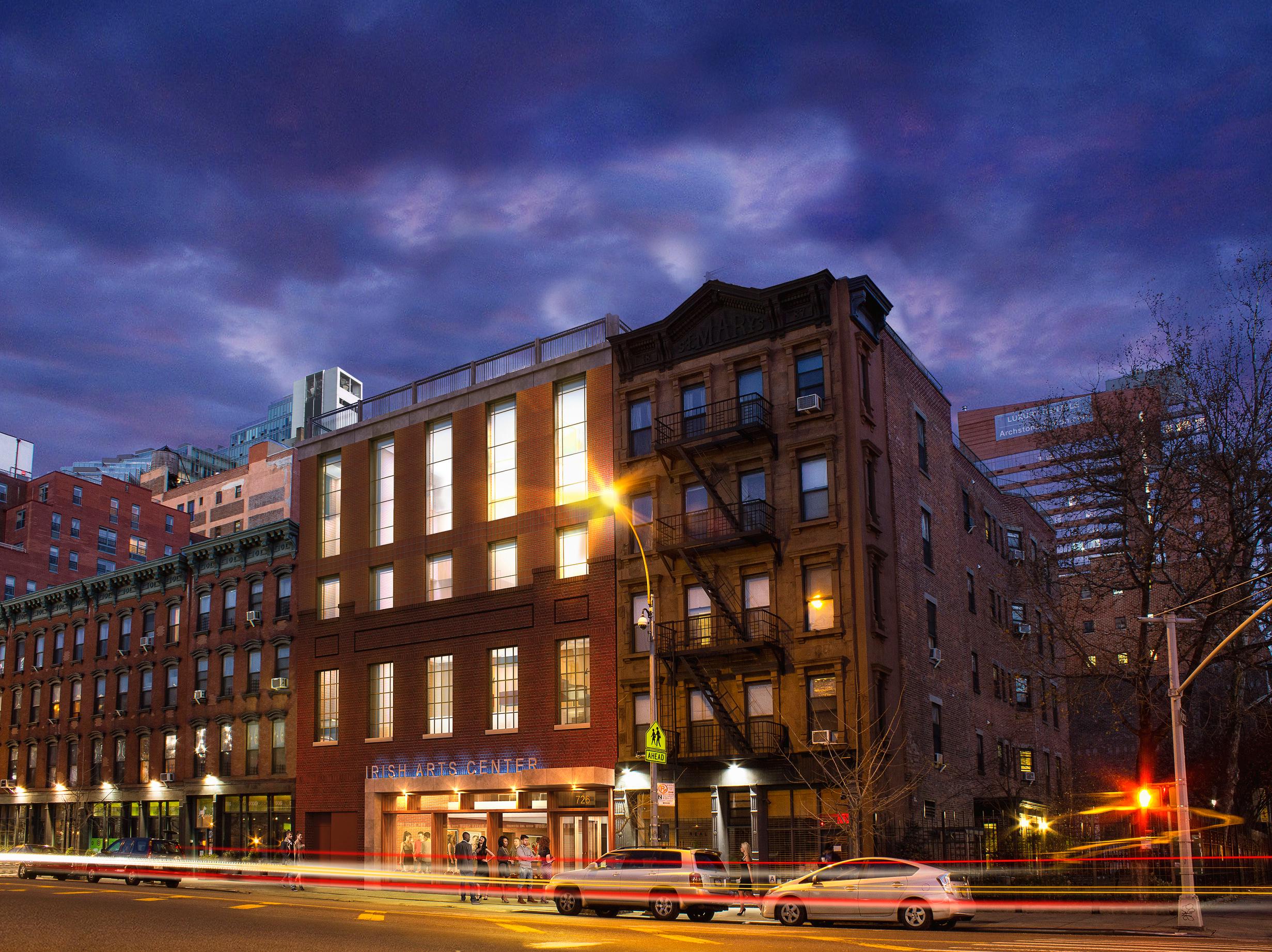 Designed by Ireland's Office of Public Works (Wexford Opera House) and the New York architects Davis Brody Bond (National September 11 Museum), the New Irish Arts Center will bring together the old and the new in a dynamic, inclusive, sustainable flagship destination for New Yorkers who love great art, for visitors seeking an authentic cultural experience, and for the global Irish Community.
Discover The Building & Naming Opportunities