Almost Home
The Capital Campaign 
for the New Irish Arts Center
"The most impressive and successful campaign that the Irish have ever embarked upon in New York" —Irish Voice 
Today, through an unprecedented partnership between the City of New York, the State of New York, the Irish Government, and many generous private donors, Irish Arts Center is building a permanent home to celebrate what it means to be Irish today. 
Our new Center will at last provide a suitable national cultural home for the Irish in America, intimately woven into the fabric of the world's cultural capital. It will serve as a platform for established and emerging artists, and inspire new collaborations. It will expand our artistic canvas and educational programming, and unleash the potential of our growing organization. 
Our New Home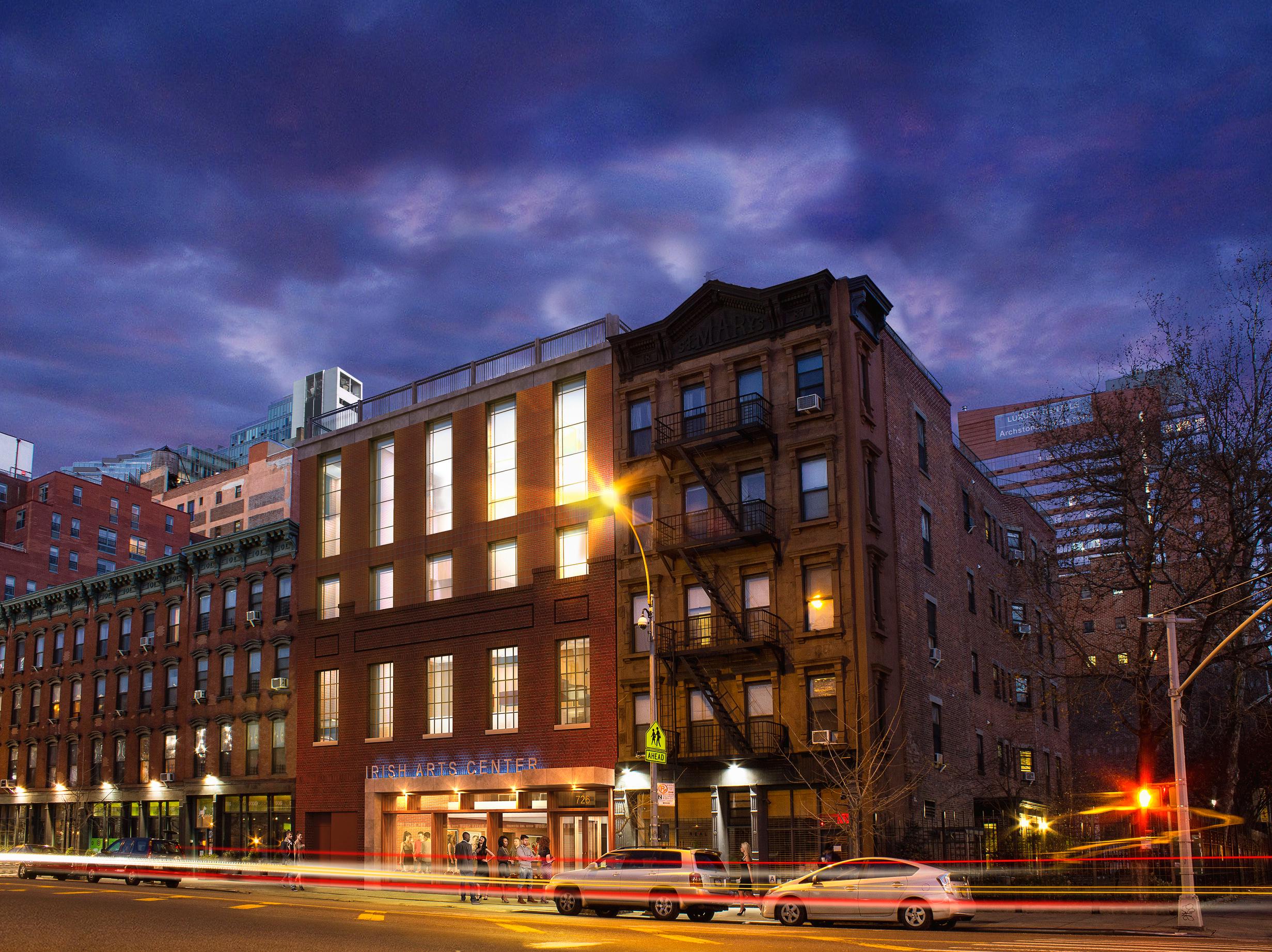 Designed by Ireland's Office of Public Works (Wexford Opera House) and the New York architects Davis Brody Bond (National September 11 Museum), the New Irish Arts Center will bring together the old and the new in a dynamic, inclusive, sustainable flagship destination for New Yorkers who love great art, for visitors seeking an authentic cultural experience, and for the global Irish Community.
Discover The Building & Naming Opportunities