Details
$5 per person / $15 per group of 4 (code GROUP15) / FREE for Junior Joyce & Family Circle Members
120 Minutes
---
Date(s)
Sat, Nov 17, 2018
11:00am
Contact
Box Office
866-811-4111
info@irishartscenter.org
---
Location
Irish Arts Center
553 West 51st Street
New York, NY 10019
Overview
Feast on free pancakes for kids and mimosas for parents and enjoy popular cartoons starring some of our favorite wild animals. Before the screening, learn about birds that winter in New York City with a guest educator from Audubon New York's For the Birds! elementary education program and watch a performance from Darrah Carr Dance inspired by endangered animals.
One screening will be the award-winning 12 minute Stop-Motion animation film Poles Apart featuring furry ball-and-socket armature puppets. Poles Apart is a set in a melting Arctic landscape and tells the story of an unlikely friendship between a hungry Polar bear, Nanuk, and an enthusiastic Grizzly bear, Aklak. Voices for the bears were performed by Helena Bonham Carter and Joseph May.

---

"You'll want to reserve tickets… Roll out in your pajamas for Saturday Morning Cartoons at Irish Arts Center."—Mommy Nearest


---
New York City Audubon champions nature in the City's five boroughs through a combination of engaging and entertaining programs and innovative conservation campaigns. NYC Audubon is an independent non-profit organization affiliated with the National Audubon Society. Through its efforts, NYC Audubon protects many species of birds living in the 30,000 acres of wetlands, forests, and grasslands of New York City. nycaudubon.org
For the Birds! is a place-based environmental education program that's mission is to get New Yorkers excited about local birds and the natural world around them. For the Birds! not only provides knowledge of local species and habitats, but also encourages a sense of pride in one's own community and empowers students to take an active interest in protecting their local environment. nycaudubon.org


---

Darrah Carr Dance's performance is made possible in part with public funds from Creative Engagement, supported by the New York City Department of Cultural Affairs in partnership with the City Council and the New York State Council on the Arts with the support of Governor Andrew Cuomo and administered by Lower Manhattan Cultural Council. The Ireland Funds also supports Darrah Carr Dance's programs.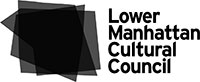 Featuring
Our Supporters
Irish Arts Center programs are supported, in part, by government, foundation, and corporate partners including Culture Ireland, the agency for the promotion of Irish arts worldwide; public funds from the New York City Department of Cultural Affairs, in partnership with the Mayor's Office and the New York City Council; the New York State Council on the Arts with the support of Governor Andrew Cuomo and the New York State Legislature; the National Endowment for the Arts; Howard Gilman Foundation; Jerome L. Greene Foundation; the Charina Endowment Fund; The Shubert Foundation, Inc.; M&T Bank; The Ireland Funds; Northern Ireland Bureau; the Department of Foreign Affairs and the Consulate of Ireland in New York; Tourism Ireland; and thousands of generous donors like you.