Contact
info@irishartscenter.org
---
Location
Overview
In this new IAC series, the musician, folklorist, musicologist, and teacher Mick Moloney curates a selection of Irish folk songs to both perform and explore, contextualizing their musical and cultural significance within the canon.


---

Episode 5
"Bridget Donoghue"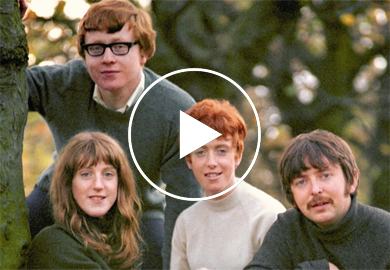 This week's Songbook celebrates the most colorful Irish songwriter Johnny Patterson, whose life, as Mick recounts it, defines "lived to the fullest." To perform Johnny's "Bridget Donoghue," Mick is joined by special guests Haley Richardson and Brenda Castles, and the very special guest Lucy Johnston—Mick's bandmate from the feted '60s group the Johnstons, coming out of retirement for a musical reunion 50 years in the making.


---

Episode 4 

"Loftus Jones"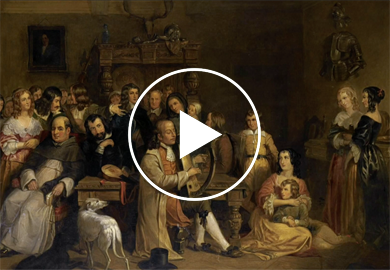 Ireland's great harp tradition was almost lost in the 17th century with the overthrow of the Gaelic order (Gaelic chieftains having been patrons of this once-dominant Celtic instrument), but largely through the preservation work of Belfast musician Edward Bunting (1773–1843), tunes like Turlough O'Carolan's "Loftus Jones," with its echoes of Vivaldi, are still with us today. Performance here by Mick, Athena Tergis, and Billy McComiskey.


---

Episode 3

"You Lovers All"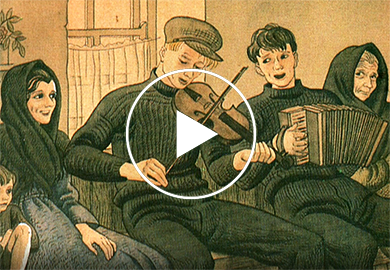 Mick performs "You Lovers All" with Haley Richardson (Riverdance), a song that explores the diaspora of women in post Irish famine era to the United States—seeking love and independence. 


---
Episode 2
"By Memory Inspired"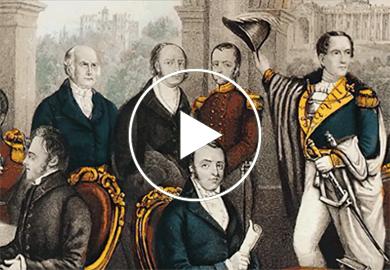 Mick tells of the rise of the Irish resistance song, and joins Green Fields of America bandmates Athena Tergis and Billy McComiskey to perform the author and nationalist Padraic Colum's  "By Memory Inspired," which commemorates the fallen soldiers of the Irish Rebellion of 1798.


---

Episode 1
"Joseph Baker"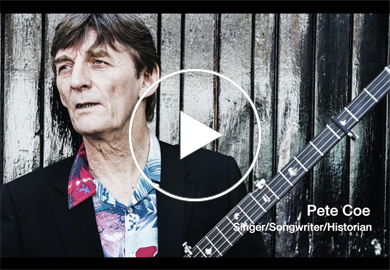 Featuring tales from the English folk club scene's 1960s heyday, in which series curator Mick Moloney took part, and Mick and guest artist Brenda Castles performing Pete Coe's "Joseph Baker." Enjoy.


---

Video production services by Roy Esmonde. Illustrations by Declan Forde. Additional IAC video support from Tom Rowley.

Featuring
Our Supporters
Irish Arts Center programs are supported, in part, by government, foundation, and corporate partners including Culture Ireland, the agency for the promotion of Irish arts worldwide; public funds from the New York City Department of Cultural Affairs, in partnership with the Mayor's Office and the New York City Council; the New York State Council on the Arts with the support of Governor Andrew Cuomo and the New York State Legislature; the National Endowment for the Arts; Howard Gilman Foundation; Jerome L. Greene Foundation; the Charina Endowment Fund; The Shubert Foundation, Inc.; M&T Bank; The Ireland Funds; Northern Ireland Bureau; the Department of Foreign Affairs and the Consulate of Ireland in New York; Tourism Ireland; CIE Tours; Delta; and thousands of generous donors like you.