Details
$10 general / $8 members / FREE for Junior Joyce & Family Circle Members
---
Date(s)
Sat, Feb 3, 2018
2:00pm
Contact
Box Office
888-616-0274
10am-6pm, Monday-Friday
info@irishartscenter.org
---
Location
Irish Arts Center
553 West 51st Street
New York, NY 10019
Overview
Old-time duo Anna Roberts-Gevalt and Elizabeth LaPrelle will join us for an intimate candle-lit concert. Grab a hot chocolate and cozy up as Anna & Elizabeth bring to life the vibrant world of Appalachia with a variety show featuring their signature crankies—scrolling storyboards inspired by ballads and oral histories, each drawn and crafted to be hand-cranked and unfurled at the pace of a song. 

Just in time to celebrate Imbolc, a Celtic traditional festival in February commemorating the turning of the season and the lengthening ofdays, young audiences will set the mood for the show by making their own candles and take a piece of the afternoon home with hand-made crankies.
SCHEDULE
Music: 2—3pm
Crafts: 3—4pm
---

"There's something truly inspiring about this collaboration…a very special treat for lovers of pure traditional singing and playing, aficionados of the great ballad, and anyone that gets excited witnessing culture carried forward with mastery, love and a profound and real understanding of what makes old material great."–Sing Out Magazine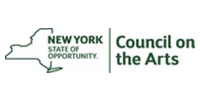 Funding for An Imbolc Celebration also provided by the Charles Lawrence Keith & Clara Miller Foundation. 
Our Supporters
Irish Arts Center programs are supported, in part, by government, foundation, and corporate partners including Culture Ireland, the agency for the promotion of Irish arts worldwide; public funds from the New York City Department of Cultural Affairs, in partnership with the Mayor's Office and the New York City Council; the New York State Council on the Arts with the support of Governor Kathy Hochul and the New York State Legislature; the National Endowment for the Arts; Howard Gilman Foundation; Jerome L. Greene Foundation; the Charina Endowment Fund; the Shubert Foundation, Inc.; M&T Bank; the Ireland Funds; Northern Ireland Bureau; the Department of Foreign Affairs and the Consulate of Ireland in New York; Tourism Ireland; CIE Tours; Delta; and thousands of generous donors like you.