Details
$24 general / $ 20 members
120 minutes
---
Date(s)
Thu, Apr 19, 2018
7:30pm
Contact
Box Office
888-616-0274
10am-6pm, Monday-Friday
info@irishartscenter.org
---
Location
Irish Arts Center
553 West 51st Street
New York, NY 10019
Overview
Fine and Mellow: Billie and Ella, Side by Side

"Ella Fitzgerald taught us something vital about joy, as Billie Holiday taught us something vital about pain. Each was possessed of a certainty."—Gary Giddins
Billie Holiday and Ella Fitzgerald sang to express themselves, for sheer joy, and to pay the rent. Both discovered in the early 1930's, Holiday, nicknamed Lady Day, and Fitzgerald, The Lady of Swing had distinct vocal styles but their personal lives unfolded in very different ways. Holiday was as famous for her music as she was for her tragic life, dying prematurely at the age of 44. Fitzgerald famously beat a disadvantaged childhood and troubled teenage years to become a 13-time Grammy Award-winner. Yet, "they complete each other somehow, like the two faces of Janus" (The New York Times).
Christine Tobin, a devotee of Billie Holiday, and charismatic jazz vocalist Roseanna Vitro, a longtime fan of Ella Fitzgerald, will pay tribute to these mothers of jazz by singing a special selection from their repertoire. Vitro will be accompanied by pianist and musical partner Mark Soskin along with other fine guest musicians, including Peter Brendler on double bass and David Mason on drums. The concert will include rare film footage.


---

A jazz series curated by Christine Tobin and Phil Robson

The award-winning Irish vocalist, songwriter, and composer Christine Tobin and acclaimed jazz guitarist Phil Robson return with Tobin's Run on 51 for a third season, bringing together some of New York's best Irish and international musicians to play sets and share stories about jazz music's greatest artists and treasures. 
Lineup is subject to change.


---

"[Tobin] uses her warmly distinctive voice, malleable, poised phrasing and impeccable intonation to get inside the material and make it personal."—The Irish Times

"A confidence and playfulness that recalls Ella Fitzgerald in her prime." —The New York Times on Roseanna Vitro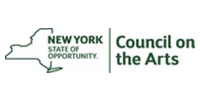 Our Supporters
Irish Arts Center programs are supported, in part, by government, foundation, and corporate partners including Culture Ireland, the agency for the promotion of Irish arts worldwide; public funds from the New York City Department of Cultural Affairs, in partnership with the Mayor's Office and the New York City Council; the New York State Council on the Arts with the support of Governor Andrew Cuomo and the New York State Legislature; the National Endowment for the Arts; Howard Gilman Foundation; Jerome L. Greene Foundation; the Charina Endowment Fund; The Shubert Foundation, Inc.; M&T Bank; The Ireland Funds; Northern Ireland Bureau; the Department of Foreign Affairs and the Consulate of Ireland in New York; Tourism Ireland; CIE Tours; Delta; and thousands of generous donors like you.