Details
$5 per person / $15 per group of 4 / FREE for Junior Joyce & Family Circle Members
---
Date(s)
Sun, Nov 19, 2017
12:00pm
Contact
Box Office
866-811-4111
info@irishartscenter.org
---
Location
Irish Arts Center
553 West 51st Street
New York, NY 10019
Overview
Discover new books, meet authors and illustrators, and participate in hands-on workshops and activities that will engage the writers of tomorrow! Our third annual literature festival for children and their grown-ups celebrates work from the very best Irish and New York-based children's authors and illustrators at work today. Recommended for readers 4-8 years old, but open to and fun for all! 
Presented in association with Children's Books Ireland.
What does "Rí Rá" mean?
The term "Rí Rá" comes from a longer colloquialism "rí rá agus ruaille buaille," which loosely translates to "fun and madness". Additionally, Rá is a word with a double meaning, also meaning "to say."
---
SCHEDULE 
12pm: Welcome
12:10pm: Workshop Session 1 
IN THE THEATER: A Sailor Went to Sea, Sea, Sea with Sarah Webb and Steve McCarthy
IN THE GALLERY: SWAP with Steve Light #1
12:55pm: Workshop Session 2 
IN THE THEATER: Sheanchaí Gaelic Storytellers with Steve McCarthy and Sarah Webb
IN THE GALLERY: SWAP with Steve Light #2
1:40pm: Workshop Session 3 
IN THE THEATER: Manhattan Monster Doodle with Niamh Sharkey
2:30pm: Q and A with Authors/Illustrators 
IN THEATER: Moderated by Children's Books Ireland's Aoife Murray and Kid Moderator Cayla Levine
2:50pm Book Signing
3pm END 
---
FEATURING
Sarah Webb and Steve McCarthy (Author/Illustrator)
Book: A Sailor Went to Sea, Sea, Sea: Favourite Rhymes from an Irish Childhood (coming out in October 2017 with O'Brien Press)
Workshop 1: A Sailor Went to Sea, Sea, Sea: Learn classic Irish Rhymes and skipping games, draw sea creatures, and create a sailing ship collage with an award winning Irish author and illustrator.  
Workshop 2: Sheanchaí Gaelic Storytellers: Learn about the history of the Seanchaís and storytelling in Ireland, create an original adventure story using just glue, scissors, and paper, and help find a giant dragon called Scrapysaurus mess! 
Niamh Sharkey (Author/Illustrator)
Book: I'm a Happy Hugglewug (creator of Henry Hugglemonster on Disney Junior)   
Workshop: Manhattan Monster Doodle: Create glow in the dark monsters with award-winning picture book maker Niamh Sharkey and discover a whole new universe of Manhattan monsters. Niamh will make the New York skyline and then it is up to you to fill in the monsters of Manhattan! This hands on workshop is perfect for all ages and allows children to get creative and messy; it is also a fantastic and friendly introduction to picture books. There is no such thing as a mistake; the workshop is for children who love books, doodling and fun. It's suitable for both the experienced and novice doodler. 
Steve Light (Author/Illustrator)
Book: SWAP
Workshop: SWAP: In a young scalawag's first tale of bartering, a peg-legged youngster sets out to help his captain repair his vessel. Learn a pirate song and how to draw the monkey and mermaid from this fun book about friendship, ingenuity, and bartering pirates!
---

"A cultural twist on storytime" —Time Out New York


---

Irish Arts Center programming is supported by Culture Ireland – Promoting Irish Arts Worldwide.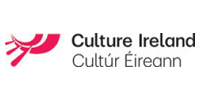 Featuring
Our Supporters
Irish Arts Center programs are supported, in part, by government, foundation, and corporate partners including Culture Ireland, the agency for the promotion of Irish arts worldwide; public funds from the New York City Department of Cultural Affairs, in partnership with the Mayor's Office and the New York City Council; the New York State Council on the Arts with the support of Governor Andrew Cuomo and the New York State Legislature; the National Endowment for the Arts; Howard Gilman Foundation; Jerome L. Greene Foundation; the Charina Endowment Fund; The Shubert Foundation, Inc.; Delta Air Lines; M&T Bank; The Ireland Funds; the Department of Foreign Affairs and the Consulate of Ireland in New York; Northern Ireland Bureau; Tourism Ireland; and thousands of generous donors like you.