Details
Most events FREE
---
Date(s)
Nov 1, 2019 – Nov 3, 2019
Contact
Box Office
888-616-0274
boxoffice@irishartscenter.org

Phone hours:
10am-6pm, Monday-Friday

In person:
Opens 60 minutes before the performance on show days
---
Location
Irish Arts Center
553 West 51st Street
New York, NY 10019
Overview
Watch: Opening night readings


---

Curated by Nick Laird
Presented in association with Glucksman Ireland House NYU
Journey into an orbit of ideas and thoughts with some of the world's most eminent poets from Ireland and North America. This year's festival features a special tribute to Seamus Heaney in celebration of the US publication of 100 Poems, a seminal anthology of his work, and an exhibition of Heaney manuscripts courtesy of the National Library of Ireland.


---

FRIDAY, NOVEMBER 1 | 8 PM

$50 general / $40 members 
Includes after-party with the poets
Favorite Poems
Seamus Heaney's daughter Catherine Heaney joins Jane Clarke, Tim Donnelly, Martina Evans, Leontia Flynn, Bill Irwin, Nick Laird, Belinda McKeon, Julie Morrissy, Emily Mortimer, Paul Muldoon, Glenn Patterson, Katie Raissian, Stephen Sexton, Zadie Smith, and Dolly Wells to read their favorite selection from the beloved Nobel Laureate.
Jane Clarke "Bogland"
Bill Irwin "Death of a Naturalist"
Martina Evans "In the Attic" 
Aidan Connolly "Digging"
Tim Donnelly "The rain stick"
Emily Mortimer "Casualty"
Stephen Sexton "Oysters"
Julie Morrissy "The Railway Children"
Dolly Wells "The Underground" 
Ned Denny "Saint Kevin And The Blackbird"
Rachael Gilkey "The Haw Lantern"
Katie Raissian "Punishment" 
Jordan Hewson "In Time"
Paul Muldoon "Keeping Going"
Belinda McKeon "At the Wellhead"
Zadie Smith "Field of Vision"
Nick Laird "Clearances"
Catherine Heaney introduced a recording of Seamus Heaney reading "Postscript"
PoetryFest's Favorite Poems event was inspired in part by Robert Pinsky's Favorite Poem Project.


---

SATURDAY, NOVEMBER 2
All readings FREE (reservations strongly encouraged)
2pm | Katie Raissian of Stonecutter presents Emerging Voices: Julie Morrissy and Cathy Linh Che

3:30pm | Jane Clarke and Michael Dickman

5pm | Martina Evans and Tina Chang, with opening reading by Ned Denny
---

SUNDAY, NOVEMBER 3
All readings FREE (reservations strongly encouraged)
2pm | Stephen Sexton and Deborah Landau

3:30pm | Desert Island Poems: Conversation with Paul Muldoon and Kevin Young
moderated by Nick Laird
Paul Muldoon "Tonight I fear not the Vikings" (an early Irish poem)
Paul Muldoon "I Heard a Fly buzz – when I died" by Emily Dickinson
Paul Muldoon "The Song of Wandering Aengus" by William Butler Yeats
Paul Muldoon "The Taxis" by Louis MacNeice
Paul Muldoon "The Fish" by Elizabeth Bishop
Kevin Young "Dream Song 14" by John Berryman
Kevin Young "kitchenette building" by Gwendolyn Brooks
Kevin Young "Oregon" by Bob Kaufman
Kevin Young "Canary" by Rita Dove
Kevin Young "Postscript" by Seamus Heaney


5pm | Paul Muldoon and Kevin Young
SOLD OUT


---

WITH OUR PARTNERS AT GLUCKSMAN IRELAND HOUSE
FRIDAY, NOVEMBER 1
1pm | The Tom Quinlan Lecture in Poetry with Seamus Heaney Centre for Poetry Prize-winner Ned Denny
Glucksman Ireland House NYU, 1 Washington Mews, New York, NY 10003
---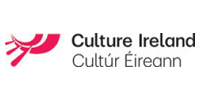 Additional support provided by the Charles Lawrence Keith & Clara Miller Foundation and the Irish Institute. 

Featuring
Our Supporters
Irish Arts Center programs are supported, in part, by government, foundation, and corporate partners including Culture Ireland, the agency for the promotion of Irish arts worldwide; public funds from the New York City Department of Cultural Affairs, in partnership with the Mayor's Office and the New York City Council; the New York State Council on the Arts with the support of Governor Kathy Hochul and the New York State Legislature; Howard Gilman Foundation; Jerome L. Greene Foundation; the Charina Endowment Fund; the Ireland Funds; the Shubert Foundation, Inc.; the Irish Institute of New York; the Society of the Friendly Sons of St. Patrick, New York; the Charles Lawrence Keith & Clara Miller Foundation; Northern Ireland Bureau; the Department of Foreign Affairs and the Consulate of Ireland in New York; British Council; Morgan Stanley; Tourism Ireland; and thousands of generous donors like you.