Details
$40 general / $32 members / 15% discount Sep 12-16 performances
---
Date(s)
Sep 12 – Oct 21
Contact
Box Office
866-811-4111
info@irishartscenter.org
---
Location
Irish Arts Center
553 West 51st Street
New York, NY 10019
Overview
Written and performed by Mikel Murfi
In I Hear You and Rejoice and The Man in the Woman's Shoes, one of Ireland's most respected performers creates the characters of a bustling Irish town and its hinterland, capturing their vibrancy through snapshots of its two most disparate residents: the bashful, solitary cobbler, Pat Farnon, and the indomitable football manager and woman-about-town, Kitsy Rainey.
Like all good companions, each production stands perfectly on its own—but together, they reveal a tender portrait of community and compassion.


---

I HEAR YOU AND REJOICE
Meet Kitsy
"Once in a lifetime, a woman the likes of Kitsy comes along and when she does, the universe has to expand to accommodate her."
From the football field to the chapel floor, Kitsy always has the final word. By turns moving and hilarious, her friends and neighbors celebrate the impact Rainey has made on her community.
"Pure theatrical magic"—The Evening Standard
"A spellbinding one-man show"—Time Out London
"Murfi is a magical performer"—The Times


---

THE MAN IN THE WOMAN'S SHOES
Meet Pat
Just outside of town, cobbler Pat Farnon lives on his own, contentedly aging in the cottage in which he was reared. Join him as he walks the five miles into his 'metropolis,' populated with no-necked water diviners, sporting savants, loudmouths, and preachers.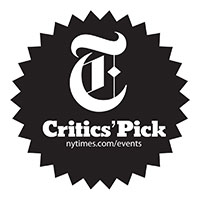 "Astonishing...this is a high-top performance."—New York Times 


---

Wednesday – Friday | 8pm
Saturday | 3pm and 8pm (option to see both shows in one day!)
Sunday | 3pm
No show Thursday, September 27
PREVIEW WEEK DISCOUNT: 15% off performances September 12–18. While supplies last.


---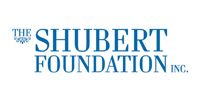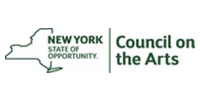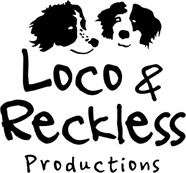 Our Supporters
Irish Arts Center programs are supported, in part, by government partners including the New York State Council on the Arts with the support of Governor Andrew Cuomo and the New York State Legislature; public funds from the New York City Department of Cultural Affairs, in partnership with the City Council; Culture Ireland, the agency for the promotion of Irish arts worldwide; the Department of Foreign Affairs and the Consulate of Ireland in New York; The Ireland Funds, America; Howard Gilman Foundation; Tourism Ireland; Bloomberg Philanthropies; The Nancy Malone Living Trust; The Shubert Foundation; The Society of the Friendly Sons of St. Patrick in New York City; The Society of the Friendly Sons of St. Patrick in Westchester County; The Knights of St. Patrick; The Jerome L. Greene Foundation; Milwaukee Irish Fest Foundation; and thousands of generous donors like you.