Details
Date(s)
Jun 2, 2022 – Dec 4, 2022
Contact
boxoffice@irishartscenter.org
---
Location
Irish Arts Center 
726 11th Avenue 
Hell's Kitchen, NYC
Overview
Curated by Miranda Driscoll, Irish Arts Center curator-in-residence
Inspired by "Pied Beauty," a poem by Gerard Manley Hopkins celebrating the diverse and disparate nature of existence, visual artist Maud Cotter's solo exhibition questions the nature of form and physical reality. Concepts are liquid, finding form and cohesion through making, calling into question the very nature of physical reality and the place of human will within such a mercurial mix. Bringing together works developed from 2015 onward, Cotter offers transcendent visions of the materials she uses.


FALL HOURS
Mondays through Wednesdays | 5:30pm–9pm
Through Nov 8
Saturdays | 1pm–5pm
Through Dec 3
Except Oct 8, Nov 12, and Nov 26 
Special hours: December 4 | 12pm–6pm
Join us also for the final day of PoetryFest 2022. 


---
PAST EVENTS
Artist Talk & Reception
Thursday, June 2 | 7:30pm
A Conversation with the Artist:
Maud Cotter with Aengus Woods
Saturday, June 25 | 3pm
Free. No reservations required.

Theatre installation & building-wide exhibition:
June 2–June 26 
Wednesdays | 4pm–9pm
Thursdays | 3pm–7pm
Fridays | 4pm–9pm
Saturdays | 1pm–5pm
Sundays | 1pm–5pm 


---
Watch the June 2, 2022 opening night artist talk: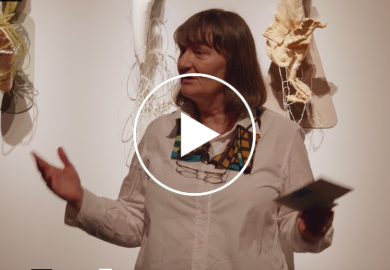 ---
Watch the June 25, 2022 artist talk, moderated by Aengus Woods: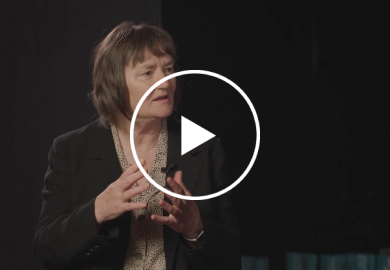 ---
Read excerpts of Cotter's writings on her work:

"In poetry all things seem to touch so they are"
On Gerard Manley Hopkins' "Pied Beauty"
"(Who knows how?)"
The Dappled World
The consequence of


---
Read the curator's statement >

Wall writing by James Gold and Morgan Smith, in collaboration with Maud Cotter.
Installation team
Emmy Boisvert
Ray Huth
Benjamin Johnson
Hailey O'Leary
Nicole Malancea
Thomas Short



About the Artists
Our Supporters
Irish Arts Center programs are supported, in part, by government, foundation, and corporate partners including Culture Ireland, the agency for the promotion of Irish arts worldwide; public funds from the New York City Department of Cultural Affairs, in partnership with the Mayor's Office and the New York City Council; the New York State Council on the Arts with the support of Governor Kathy Hochul and the New York State Legislature; Howard Gilman Foundation; Jerome L. Greene Foundation; the Charina Endowment Fund; the Ireland Funds; the Shubert Foundation, Inc.; the Irish Institute of New York; the Society of the Friendly Sons of St. Patrick, New York; the Charles Lawrence Keith & Clara Miller Foundation; Northern Ireland Bureau; the Department of Foreign Affairs and the Consulate of Ireland in New York; British Council; Morgan Stanley; Tourism Ireland; and thousands of generous donors like you.