Details
$65 General / $52 Members
---
Date(s)
Feb 9 – Feb 11
8:00pm
Contact
Box Office
866-811-4111
info@irishartscenter.org
---
Location
Irish Arts Center
553 West 51st Street
New York, NY 10019
Overview
This event is sold out, but some tickets may be released closer to the program date. Join the waitlist to be notified if and when seats become available.

---
Conversation with the Artists: February 7 | 7pm

---
Rhiannon Giddens is one of the most astonishing talents of the modern era. A co-founder of the Grammy-winning traditional string band Carolina Chocolate Drops and an accomplished solo artist—including the acclaimed recordings Tomorrow is My Turn and most recent Freedom Highway— her immense gifts as a singer, multi-instrumentalist, songwriter, arranger, dancer, and actor are powerfully matched by the artistic and social narrative she brings to her work. She is the recipient of the Steve Martin Prize for Excellence in Banjo and Bluegrass, the only woman and person of color to win the prize in its history, and was recently awarded a 2017 MacArthur Genius Fellowship.

Giddens joins us for our 12th Masters in Collaboration Series with Dirk Powell, one of the most preeminent American traditional musicians of his generation. In addition to his own solo recordings, Powell has recorded and performed with artists such as Emmylou Harris, Levon Helm, Steve Earle, Joan Baez, Kris Kristofferson, Linda Ronstadt and Jackson Browne. His ability to unite the essence of traditional culture with modern sensibilities has led to film projects with Ang Lee, Anthony Minghella, Spike Lee, Victor Nuñez, and Steve James. He was a founding member of the Cajun group Balfa Toujours, and has been regularly featured in the BBC's Transatlantic Sessions. Rooted in his Appalachian heritage, with deep bonds to Louisiana and the mountains of Kentucky, he has become a recognized force on the international music scene. 
Between them, Giddens and Powell have brought audiences on journeys of intertwining cultures and genres, including African American folk, Scots-Gaelic and Celtic, Creole, and Cajun traditions—in the evolution of American music, bringing people together though the virtuosity and emotion in their playing, and the unifying essence of traditional music. Over a weeklong residency they will explore ideas for a new work in development, culminating in three exclusive showcase performances at week's end for Irish Arts Center audiences. Do not miss this rare opportunity to experience the creative process of these two extraordinary artists in the intimate setting of our Donaghy Theatre.

---
Rhiannon Giddens
—2017 MacArthur Genious Fellowship
—Steve Martin Prize for Excellence in Banjo and Bluegrass
—Grammy Award-winner for Carolina Chocolate Drops
Dirk Powell
—Four-time Grammy Award-winner
---

"The fervor of a spiritual, the yips of a folk holler, and the sultry insinuation of the blues."—The New York Times on Rhiannon Giddens

 
"God gave this one an overdose of talent."—American folk singer, songwriter, musician, and activist Joan Baez on Dirk Powell
---
Launched by Irish Arts Center senior artistic associate Mick Moloney in 2008, the Masters in Collaboration series creates partnerships among artists outside the pressures of the marketplace in an effort to stimulate creativity, reward risk, and awaken a dynamic musical conversation between Ireland and the United States. Past performances within the series have paired Paul Brady with Sarah Siskind, Andy Irvine with John Doyle, Bill Whelan with Athena Tergis, Martin Hayes and Dennis Cahill with Gregory Harrington, Iarla Ó Lionáird with Ivan Goff, and Seamus Begley with Joanie Madden, Karan Casey with Aoife O'Donovan, Dana Lyn with Louis de Paor, Caoimhín Ó Raghallaigh with Cleek Schrey, Colin Dunne with Nic Gareiss, and Liam Ó Maonlaí and Cassandra Wilson.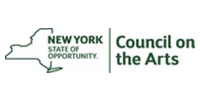 Our Supporters
Irish Arts Center programs are supported, in part, by government partners including the New York State Council on the Arts with the support of Governor Andrew Cuomo and the New York State Legislature; public funds from the New York City Department of Cultural Affairs, in partnership with the City Council; Culture Ireland, the agency for the promotion of Irish arts worldwide; the Department of Foreign Affairs and the Consulate of Ireland in New York; The Ireland Funds, America; Howard Gilman Foundation; Tourism Ireland; Bloomberg Philanthropies; The Nancy Malone Living Trust; The Shubert Foundation; The Society of the Friendly Sons of St. Patrick in New York City; The Society of the Friendly Sons of St. Patrick in Westchester County; The Knights of St. Patrick; The Jerome L. Greene Foundation; Milwaukee Irish Fest Foundation; and thousands of generous donors like you.