Details
$12 general / $10 members
---
Date(s)
Tue, May 1
7:30pm
Contact
Box Office
866-811-4111
info@irishartscenter.org
---
Location
Irish Arts Center
553 West 51st Street
New York, NY 10019
Overview
Do you remember the first book you read that truly made an impact? The one that helped you understand, or maybe changed, your experience of the world? For author Kathleen Hill, it was Willa Cather's Lucy Gayheart as a child in music class, Achebe's Things Fall Apart read as a newlywed in Nigeria, and Gustave Flaubert's Madame Bovary in France that were some of the most transforming. She explores these and more in her spellbinding new bibliomemoir, She Read to Us in the Late Afternoons: A Life in Novels, both a wide-ranging autobiographical journey and a deeply felt appreciation of literature's power to reflect our immediate reality and open windows onto vast new worlds. 

Also taking part in the conversation is Gina Apostol, whose Philippine National Book Award-winning novel Bibliolepsy tells the story of a young Filipino woman whose growing obsession with books holds her world together even as her country, under the rule of Ferdinand Marcos, falls to pieces.
Award-winning author Belinda McKeon (Tender, Solace) will guide us through the evening in celebration of Kathleen's work and the impact a book leaves long after we've turned the last page.


---

Join the discussion now! What books have most resonated with you, and why? Share on Twitter, Facebook, or Instagram with the hashtag #ReadingLife.


---

"Hill writes with great elegance, clarity, and soul…This is no mere book-lover's memoir, for it too gives the illusion of speaking beyond time and place, from across a quiet room and decades of thoughtful living."—Paris Review
"In this multi-faceted gem of a book, Kathleen Hill, a great reader, pays tribute to the masterworks of literature which have inspired her, and uses her prodigious memory and her lucid prose style to celebrate love and compassion as the most noble and enduring of human qualities."—Colm Tóibín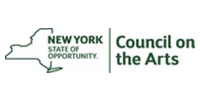 Our Supporters
Irish Arts Center programs are supported, in part, by government partners including the New York State Council on the Arts with the support of Governor Andrew Cuomo and the New York State Legislature; public funds from the New York City Department of Cultural Affairs, in partnership with the City Council; Culture Ireland, the agency for the promotion of Irish arts worldwide; the Department of Foreign Affairs and the Consulate of Ireland in New York; The Ireland Funds, America; Howard Gilman Foundation; Tourism Ireland; Bloomberg Philanthropies; The Nancy Malone Living Trust; The Shubert Foundation; The Society of the Friendly Sons of St. Patrick in New York City; The Society of the Friendly Sons of St. Patrick in Westchester County; The Knights of St. Patrick; The Jerome L. Greene Foundation; Milwaukee Irish Fest Foundation; and thousands of generous donors like you.