Details
Date(s)
Sat, Jun 11, 2022
Contact
info@irishartscenter.org
---
Location
Pier I, Riverside Park
Overview
There might be a couple short showers this afternoon, but most of the day will be clear. This event is ON. join us!


---
In celebration of National Immigrant Heritage Month, we're inviting performers from communities across the city to perform in our annual festival in Riverside Park! Join us on Pier I for a free day of dance, music, sessions, céilís, cultural workshops, and arts & crafts.
Part of Riverside Park's Summer on the Hudson event series. We are proud to welcome back festival founder and Irish dance curator, Niall O'Leary.


---
FESTIVAL SCHEDULE
MAIN STAGE
1–6:30pm

Live music all day
Dan Foster (fiddle) and Colin Forhan (guitar, banjo, concertina)
The IAC Community Céilí Band
James Cleveland (fiddle)
Kotchegna Dance Company 
Kritya Ensemble feat. Yamini Kalluri (Kuchipudi dancer), Rohith Jayaraman (singer), Kabilan Jegannathan (percussion), and Laya Raghav (violin)
1:30pm Niall O'Leary School of Irish Dance (Irish step dance)
2pm Redhawk Dancers (Native American dance)
3:05pm Kritya Ensemble, featuring Yamini Kalluri (Kuchipudi dance of India)
3:50pm Kotchegna Dance Company: Part 1 (dances of the Ivory Coast)
4:30pm Darrah Carr Dance (Mod-Erin/Irish dance)
5pm Kotchegna Dance Company: Part 2 (dances of the Ivory Coast)
5:30pm Niall O'Leary Dance Troupe (Irish step dance)
6pm Community céilí for all led by Megan Downes


EDUCATION TENT 
1–5pm
1pm The IAC Community Céilí Band (Irish music demonstration) 
2:15pm Irish set dance with Dan Hunt (workshop)
3pm Dances of the Ivory Coast with Kotchegna Dance Company (workshop)
3:30pm Irish step dance with Niall O'Leary (workshop)
4pm Kuchipudi dance with Yamini Kalluri (workshop)
4:30pm Sean-nós & Southern Appalachian flatfoot dancing with Megan Downes (workshop)

ARTS & CRAFTS TENT
1–5pm
Find your favorite tree from artist Katie Holten's NYC Tree Alphabet in Riverside Park, then use our special stamps to spell your name in trees!

STEP RIGHT UP! TENT
1–5pm
Dress up at our costume station for people and pups! Take a picture, strike a pose!


---
Schedule is subject to change.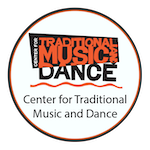 Featuring
Our Supporters
Irish Arts Center programs are supported, in part, by government, foundation, and corporate partners including Culture Ireland, the agency for the promotion of Irish arts worldwide; public funds from the New York City Department of Cultural Affairs, in partnership with the Mayor's Office and the New York City Council; the New York State Council on the Arts with the support of Governor Kathy Hochul and the New York State Legislature; Howard Gilman Foundation; Jerome L. Greene Foundation; the Charina Endowment Fund; the Ireland Funds; the Shubert Foundation, Inc.; the Irish Institute of New York; the Society of the Friendly Sons of St. Patrick, New York; the Charles Lawrence Keith & Clara Miller Foundation; Northern Ireland Bureau; the Department of Foreign Affairs and the Consulate of Ireland in New York; British Council; Morgan Stanley; Tourism Ireland; and thousands of generous donors like you.