Details
Date(s)
Thu, Mar 17, 2022
8:00am
Contact
info@irishartscenter.org
Overview
This St. Patrick's Day, we're honoring James Joyce's singular, and singularly influential, novel Ulysses. Celebrating the tome's 100th anniversary, and continuing the Book Day tradition of recognizing the breadth of Irish literature alongside that of other cultures, our tenth anniversary event will also offer titles by Jewish authors from around the world, in a tribute to Ulysses' iconic protagonist, Leopold Bloom. As always, our volunteers and staff, sponsors and supporters—along with our partners at Literature Ireland, the New York City Council, the New York State Assembly, and ADL New York/New Jersey—will hand out thousands of free books across all five boroughs.


---
BOOK DAY SITES
Queens
Southeast corner of Roosevelt Avenue and 61st Street at Woodside / 61st Street stop on the 7 train, Woodside
37th Road "Diversity" Plaza between 74th and 73rd Streets, Jackson Heights
Fresh Pond entrance to the M train, near 67th Avenue
The Bronx
238th Street Station, 1 train
Brooklyn 
4th Avenue between 68th and Bay Ridge Avenue, Bay Ridge Avenue Station, R Train
Manhattan
8th Avenue and 50th Street, 50th Street Station, downtown C/E train
72nd and Broadway Station, 1 train
Grand Central (south corner of 42nd St and Park in front of TD Bank)
Staten Island
St. George Ferry Terminal
Please note that sites may adjust leading up to the day, and more may be added. Check back in with us soon and follow us on social media for more! 


---
NEW YORK CITY COUNCIL
Councilmember Gale Brewer, Manhattan
Councilmember Eric Bottcher, Manhattan
Councilmember Justin Brannan, Brooklyn
Councilmember Eric Dinowitz, Bronx
Councilmember Robert Holden, Queens
Councilmember Shekar Krishnan, Queens
Councilmember Keith Powers, Manhattan
Councilmember Julie Won, Queens
Manhattan Borough President Mark Levine 
NEW YORK STATE ASSEMBLY
Assemblymember Michael Cusick, Staten Island
Assemblymember Linda Rosenthal, Manhattan
Assemblymember Sean Ryan, Buffalo
NEW YORK STATE SENATE
Senator Brad Hoylman, Manhattan
SPECIAL THANKS TO 
Commodore Construction
Sweeney & Harkin
Archipelago, Akashic Books, Alfred. A. Knopf, Atria, Candlewick Press, Doubleday, Europa Editions, Farrar, Straus and Giroux, Flying Eye Books, Gallery Press, Graywolf Press, Grove Atlantic, Hachette Book Group, Harper Perennial & Harper Paperbacks, Kensington Books, Literature Ireland, Little Island Books, Little, Brown and Company, Macmillan, New Vessel Press, New York Review Books, Nobrow Press, Other Press, Penguin Random House, Phaidon, Restless Books, Royal Irish Academy, Seven Stories Press, Schocken Books, Simon & Schuster, TCG Books, The New Press, The O'Brien Press, Tor / Forge, Tramp Press
FEATURING HUNDREDS OF TITLES BY AUTHORS INCLUDING
Caio Fernando Abreu, Sheila Agnew, Molly Aitken, V.S. Alexander, John Banville, Lisa Barr, Phillip Barrett, Colin Barrett, Kevin Barry, Dana Becker, Samuel Beckett, Michael Benson, Ciaran Berry, Sarah Bowie, John Boyne, David Brewster, Breyten Breytenbach, Thomas Buergenthal, Anna Burns, Lynn Cahoon, Jillian Cantor, Lisa Carey, Anna Carey, Ciaran Carson, Emily Carson, Betsy Carter, Michael Coady, Paddy Cole, Chris Colfer, Kia Corthron, Laurence Cosse, Joseph Coulson, Mollie Cox Bryan, Edgardo Cozarinsky, Janet Dailey, Gerald Dawe, Devon Delaney, Charlie Donlea, Emma Donoghue, Kaitlyn Dunnett, Amy Ehrlich, Peter Fallon, Patricia Falvey, Amy Feltman, John Freely, Tom French, Brian Friel, Susan Furlong, Brian Gallagher, Assaf Gavron, Alan Gillis, Tom Gilmore, Jean Giono, Sinéad Gleeson, Danny Goldberg, Debra H. Goldstein, Reyna Grande, Eamon Grennan, Ayelet Gundar-Goshen, Hugo Hamilton, Mary Ann Hart, Michael Hartnett, Felicity Hayes-McCoy, Luke Healy, Seamus Heaney, Magda Hellinger, Maeve Higgins, Alan Hlad, Kevin Holohan, Kim Hood, Matthew Horace, Madeline Hunter, Yaniv Iczkovits, Sabrina Jeffries, James Joyce, Chris Judge, Claire Keegan, Kim Kelly, Mary Pat Kelly, Vanessa Kelly, Etgar Keret, Tom Kilroy, Helen Klein Ross, Susan Lanigan, Maya Lee, Harry Lenga, Scott Lenga, Paula Leyden, Grace Lin, Howard Linskey, Morgan Llywelyn, Paul Lynch, Sean Lynch, Sean Lysaght, Natasha Mac a'Bháird, Aifric Mac Aodha, Dorothy Macardle, Fuchsia MacAree, Michael Patrick MacDonald, Kathleen MacMahon, Derek Mahon, Brian Malloy, Kat Martin, Susan Maxwell, Eimear McBride, Terrence McCauley, Malachy McCourt, Max McCoy, Alice McDermott, Brian McDonald, Oisín McGann, Erika McGann, Medbh McGuckian, Frank McGuinness, Padraic McIntyre, Julianne McKeigue, Lindsay McKenna, Belinda McKeon, G.A. McKevett, Joe McLaren, Tim McLoughlin, JP McMahon, Kristina McMorris, Conor McPherson, Leslie Meier, Paul Muldoon, Caitlin Mullen, Catie Murphy, Gina B. Nahai, Karthika Naïr, Eiléan Ní Chuilleanáin, Nuala Ní Dhomhnaill, Ailbhe Ní Ghearbhuigh, Máire Ní Mhaonaigh, Alan Nolan, Jim Nolan, Edna O'Brien, Nuala O'Connor, Kevin O'Brien, Billy O'Callaghan, Carlene O'Connor, Joseph O'Connor, Maggie O'Farrell, Kaitlin O'Reilly, Mark O'Sullivan, Michelle O'Sullivan, Tom Phelan, Josep Pla, Mary Jo Putney, Matthew Quick, Ella Quinn, Patrick Radden Keefe, Vince Reid, Debbie Rix, Sally Rooney, Robert Rorke, Steve Ross, Rena Rossner, Jeremie Royer, Elisabeth Rynell, Jonathan Sacks, Mathieu Sapin, Eric-Emmanuel Schmitt, Anakana Schofield, Gerard Siggins, Peter Sirr, Abby Stein, Kevin Stevens, Lucy Tam, Patrick Taylor, Sylvain Tesson, Matt Thomas, Gregory Toner, Marck Traynor, Enda Walsh, David Wheatley, Sheena Wilkinson, Megan Wynne, Emily X.R. Pan, Alice Zeniter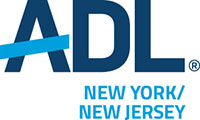 Presented with generous support from the Society of the Friendly Sons of St. Patrick of New York.

Our Supporters
Irish Arts Center programs are supported, in part, by government, foundation, and corporate partners including Culture Ireland, the agency for the promotion of Irish arts worldwide; public funds from the New York City Department of Cultural Affairs, in partnership with the Mayor's Office and the New York City Council; the New York State Council on the Arts with the support of Governor Kathy Hochul and the New York State Legislature; Howard Gilman Foundation; Jerome L. Greene Foundation; the Charina Endowment Fund; the Ireland Funds; the Shubert Foundation, Inc.; the Irish Institute of New York; the Society of the Friendly Sons of St. Patrick, New York; the Charles Lawrence Keith & Clara Miller Foundation; Northern Ireland Bureau; the Department of Foreign Affairs and the Consulate of Ireland in New York; British Council; Morgan Stanley; Tourism Ireland; and thousands of generous donors like you.