Overview
Grásta: Grace in Uncertainty

---
In partnership with the Lyric Theatre, Belfast

"In early autumn, when I wrote this piece, I was thinking a lot about the strange liminal space 2020 had become. I was no longer experiencing time as I'd experienced it previously. "Normal" pre-Covid life felt like it'd happened both half a second and an eternity ago. Days merged into each other. Other days dragged on endlessly. Some days felt entirely stuck. Frustrating as this experience has been, it didn't entirely feel like lost time to me. The space also afforded me time to think and recalibrate. In this piece I want to explore the questions and thoughts which began to arise during this odd in-between phase and how these small revelations might shape and impact whatever comes next." 
Filmed monologue written by Jan Carson and presented in partnership with the Lyric Theatre, Belfast. Directed by Rhiann Jeffrey, performed by Nicky Harley, and filmed and edited by Ross McClean.
Read the feature on Jan Carson's work during lockdown, including her commission for Grásta, in the Belfast Telegraph >


---
WATCH: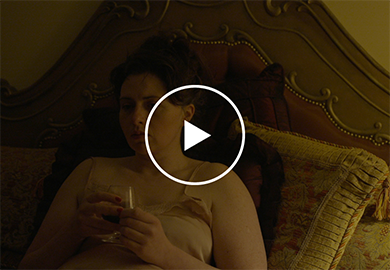 ---
"In the Pause Between Now and Next" 
Written by Jan Carson
Directed by Rhiann Jeffrey
Performed by Nicky Harley 
Videography by Ross McClean

Presented in partnership with the Lyric Theatre.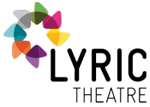 Commissioned by Irish Arts Center as part of Grásta: Grace in Uncertainty, 2020-2021.


---
Irish Arts Center's Grásta commissions series challenged twenty-six artists, reflecting a range of perspectives and disciplines, to create work in response to the idea of finding grace in uncertainty. Click here to learn more.

About the Artists
Our Supporters
Irish Arts Center programs are supported, in part, by government, foundation, and corporate partners including Culture Ireland, the agency for the promotion of Irish arts worldwide; public funds from the New York City Department of Cultural Affairs, in partnership with the Mayor's Office and the New York City Council; the New York State Council on the Arts with the support of Governor Kathy Hochul and the New York State Legislature; the National Endowment for the Arts; Howard Gilman Foundation; Jerome L. Greene Foundation; the Charina Endowment Fund; the Shubert Foundation, Inc.; M&T Bank; the Ireland Funds; Northern Ireland Bureau; the Department of Foreign Affairs and the Consulate of Ireland in New York; Tourism Ireland; CIE Tours; Delta; and thousands of generous donors like you.