Overview
The First Twenty and Grásta: Grace in Uncertainty

---
From now on, everything will be different—but how? 
Enda Walsh writes and directs a monologue for a woman trying to understand and find her way in a structureless new world. 
Afterwards premiered on September 7, 2021, as part of The First Twenty, a new content initiative from ALL ARTS exploring how 2000-2020 changed American art, culture and consciousness, and Irish Arts Center's Grásta project. 
WATCH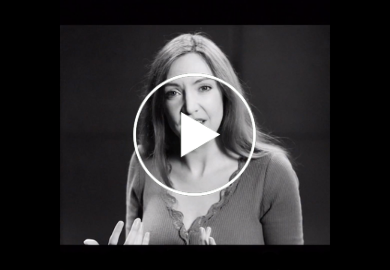 ---
Afterwards
Written and directed by Enda Walsh
Performed by Sarah Street
Cinematography by Jack Phelan
Co-commissioned by Irish Arts Center as part of Grásta: Grace in Uncertainty, 2020-2021.


---
Irish Arts Center's Grásta commissions series challenged twenty-six artists, reflecting a range of perspectives and disciplines, to create work in response to the idea of finding grace in uncertainty. Click here to learn more.

Created by The WNET Group, ALL ARTS launched in 2019 to offer access to all forms of creative expression from New York and around the world. As a free, on-demand service, ALL ARTS reduces barriers to experiencing the arts and builds new audiences for cultural organizations. The New York Emmy-winning arts and culture platform's programming illuminates the emerging to the established, the hybrid to the pure, in dance, film, stories, music, theater, visual art, design and all other forms of creative expression.
About the Artists
Our Supporters
Irish Arts Center programs are supported, in part, by government, foundation, and corporate partners including Culture Ireland, the agency for the promotion of Irish arts worldwide; public funds from the New York City Department of Cultural Affairs, in partnership with the Mayor's Office and the New York City Council; the New York State Council on the Arts with the support of Governor Kathy Hochul and the New York State Legislature; Howard Gilman Foundation; Jerome L. Greene Foundation; the Charina Endowment Fund; the Ireland Funds; the Shubert Foundation, Inc.; the Irish Institute of New York; the Society of the Friendly Sons of St. Patrick, New York; the Charles Lawrence Keith & Clara Miller Foundation; Northern Ireland Bureau; the Department of Foreign Affairs and the Consulate of Ireland in New York; British Council; Morgan Stanley; Tourism Ireland; and thousands of generous donors like you.