Details
$25-49 ($28-55 inclusive of service fees)
60 minutes
---
Date(s)
Sep 29, 2022 – Oct 2, 2022
Contact
boxoffice@irishartscenter.org
Overview
Seán Curran and Darrah Carr evoke the spirit, life, and celebration of the Irish céilí in the world premiere of a new work that merges contemporary choreography and modern Irish form into a vibrant transformation of social dance. 
Along with a multigenerational cast of performers from both companies, and musicians Dana Lyn & Kyle Sanna, whose score connects the dots between their experience as composers/improvisers in NYC and their deep admiration for Irish music, the award-winning choreographers explore the idea of coming together for a céilí that simultaneously embraces tradition and innovation.


---
"A stunning marriage of virtuosity and emotion. [Seán Curran] dances like a soul in free fall, furiously moving his limbs to express sadness, shame, and ecstasy."—NEW YORK TIMES
"Ms. Carr's immensely likable and skillful dancers move with a space-gobbling buoyancy and openness that looks as if they might take flight"—NEW YORK TIMES


---
Choreography: Darrah Carr & Seán Curran, in collaboration with the dancers
Music composed & arranged by: Dana Lyn (violin) & Kyle Sanna (guitar)
Seán Curran Company: Jack Blackmon, Dwayne Brown, Benjamin Freedman, Israel Harris, Mariel Harris, Lauren Kravitz, Jin Ju Song-Begin
Darrah Carr Dance: Michelle Esch, Kendal Griffler, Caitlin Kelaghan Trent Kowalick, Jonathan Matthews-Guzmán, Melissa Padham-Maass, Laura Neese, Alexandra Williamson
Lighting design: Amanda K. Ringger
Set and visual design: Mark Randall
Costume design: Amanda Shafran 
Additional choreography: Box Tops (1985), body percussion duet choreographed & composed by Tigger Benford & Martha Partridge
Apprentices: Abigail Curran, Andrew Queen, Aidan Hurff, Julia Manwaring, Jack Puluka


---
Generously supported by Creative Engagement, funded by the New York City Department of Cultural Affairs in partnership with the City Council and New York State Council on the Arts, with the support of Governor Kathy Hochul and the New York State Legislature and administered by LMCC.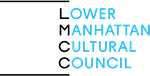 Featuring
Our Supporters
Irish Arts Center programs are supported, in part, by government, foundation, and corporate partners including Culture Ireland, the agency for the promotion of Irish arts worldwide; public funds from the New York City Department of Cultural Affairs, in partnership with the Mayor's Office and the New York City Council; the New York State Council on the Arts with the support of Governor Kathy Hochul and the New York State Legislature; Howard Gilman Foundation; Jerome L. Greene Foundation; the Charina Endowment Fund; the Ireland Funds; the Shubert Foundation, Inc.; the Irish Institute of New York; the Society of the Friendly Sons of St. Patrick, New York; the Charles Lawrence Keith & Clara Miller Foundation; Northern Ireland Bureau; the Department of Foreign Affairs and the Consulate of Ireland in New York; British Council; Morgan Stanley; Tourism Ireland; and thousands of generous donors like you.