Details
$10 general / $8 members. Buy together with 3pm Mike McCormack: Solar Bones reading: $16 general / $13 members
---
Contact
Box Office
866-811-4111
info@irishartscenter.org
---
Location
Irish Arts Center
553 West 51st Street
New York, NY 10019
Overview
New contexts can revive old plays; why can't we do the same with books? 
Once a year, Tramp Press reprint an Irish work that has been lost to the ages, in an effort to champion neglected, forgotten, and muted voices. Join us to discover two Recovered Voices authors, Maeve Kelly, whose Orange Horses is a ferocious and witty collection of stories detailing the multilayered lives of Irish women rarely brought to the surface, and Dorothy Macardle, whose The Uninvited and The Unforeseen are masterful, bone chilling novels of the supernatural. 
Maeve Higgins—author, comedian, and columnist—and Sam Underwood (Fear the Walking Dead, Fundamental Theatre Company) will read. Caroline Heafey of Glucksman Ireland House NYU will join Sarah Davis-Goff to discuss why these brilliant voices belong back in the canon.


---

This reading is presented as part of our two-part event Between the Lines: Meet Dublin's Tramp Press. Tramp Press, the award-winning Dublin independent publisher founded by Sarah Davis-Goff and Lisa Coen in 2014, is publishing some of Ireland's best and brightest new voices, while reintroducing some of Ireland's marginalized writers through their "Recovered Voices" series. 

We invite you to get to know these cutting edge publishers—who were famously part of the movement to make books published in Ireland eligible for the Man Booker Prize—and some of the writers they champion.
"Tramp Press has dared to think outside the box…a new voice, and indeed a new breed of Irish novel has been launched aloft"—The Guardian


---

Tickets for Mike McCormack's 3pm reading
Tickets for Recovered Voices at 5pm
Tickets for BOTH 3pm and 5pm (at a discounted package price)


---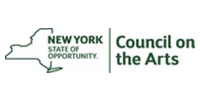 Presented with marketing support from Glucksman Ireland House—New York University.

Our Supporters
Irish Arts Center programs are supported, in part, by government partners including the New York State Council on the Arts with the support of Governor Andrew Cuomo and the New York State Legislature; public funds from the New York City Department of Cultural Affairs, in partnership with the City Council; Culture Ireland, the agency for the promotion of Irish arts worldwide; the Department of Foreign Affairs and the Consulate of Ireland in New York; The Ireland Funds, America; Howard Gilman Foundation; Tourism Ireland; Bloomberg Philanthropies; The Nancy Malone Living Trust; The Shubert Foundation; The Society of the Friendly Sons of St. Patrick in New York City; The Society of the Friendly Sons of St. Patrick in Westchester County; The Knights of St. Patrick; The Jerome L. Greene Foundation; Milwaukee Irish Fest Foundation; and thousands of generous donors like you.