Details
Date(s)
Thu, Jun 25, 2020
3:00pm
Contact
info@irishartscenter.org    
---
Location
Overview
Premieres Thursday, June 25, 3pm EDT / 8pm IST. 
Watch on YouTube >
Watch on Facebook >


---

This moment. All movements stop. Fingertips suspended. Eyes quiver with uncertainty. 

The walls close in like clockwork. Events unfold like clockwork. Hysteria follows like clockwork. 
Flesh becomes cinders, face becomes barren, memories become a hazard. 
Dawn fades into dusk, apathy remains staunch. The sound of the breeze, imperceptible from the cry for freedom. 
Battles of echoes and monotonous whispers. Waves of uneasiness, lapping against these solitary walls. 
When does it all end? 

"This short dance film is inspired by some of my observations during the last few months. First instigated by the spread of the covid-19 then unfolding into the recent but familiar case of systemic racism in the US. The most recurring motif in these observations seems to be the notion of confinement, in various forms." 
—Mufutau Yusuf

View the trailer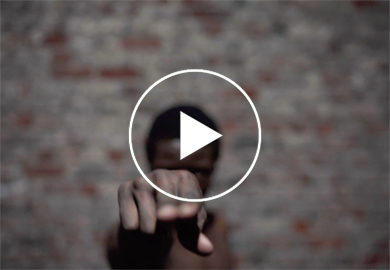 ---

IAC presents a commissioned dance film by one of Ireland's most exciting young contemporary dance makers, Mufutau Yusuf, a featured artist in the 2019 Irish Arts Center-92Y spring showcase New Dance Ireland: Choreographers of Nowness.

Performance and text by Mufutau Yusuf
Drums by Matti Paalanen
Saxophone by MusicByPedro
Sound by RV
Directed by Davide Belotti


---

At Home With Irish Arts Center is a series of commissioned work by our local and international artistic community as part of IAC's reimagined spring 2020 season. These events, and much more, will be shared on Twitter, Facebook and Instagram, and via email.
Featuring
Our Supporters
Irish Arts Center programs are supported, in part, by government, foundation, and corporate partners including Culture Ireland, the agency for the promotion of Irish arts worldwide; public funds from the New York City Department of Cultural Affairs, in partnership with the Mayor's Office and the New York City Council; the New York State Council on the Arts with the support of Governor Andrew Cuomo and the New York State Legislature; the National Endowment for the Arts; Howard Gilman Foundation; Jerome L. Greene Foundation; the Charina Endowment Fund; The Shubert Foundation, Inc.; M&T Bank; The Ireland Funds; Northern Ireland Bureau; the Department of Foreign Affairs and the Consulate of Ireland in New York; Tourism Ireland; CIE Tours; Delta; and thousands of generous donors like you.