Details
FREE
9am until the books run out!
---
Date(s)
Sat, Mar 17, 2018
Contact
info@irishartscenter.org
---
Location
ST. PATRICK'S DAY
Manhattan
- 110th & Lexington, outside 6 train station
- 72nd & Broadway, outside 1 train station
- Grand Central, southeast corner of 42nd & Park
- Church of the Holy Cross, 329 West 42nd
Brooklyn
- Dekalb & Flatbush, outside B/Q station
- Parkside Avenue Plaza, outside Q station
Queens
- Roosevelt & 61st, southeast corner
- Jackson Heights post office, 78-02 37th Avenue
The Bronx
- Fordham Road & Webster Avenue, northeast corner
Staten Island
- St. George Terminal
FRIDAY, MARCH 16
(11am-1pm)
Buffalo
- Spot Coffee, 765 Elmwood Ave
Overview
Presented by Irish Arts Center in association with the New York City Council, New York State Assembly, Literature Ireland, and El Museo del Barrio.


---

Since 2011, Irish Arts Center staff and volunteers have distributed tens of thousands of free books to New Yorkers of all backgrounds every St. Patrick's Day. On March 17, 2018, we once again take to the streets across all five boroughs, this year armed with literature by Irish, Caribbean and American authors, to share one of the great legacies that bridge these diverse cultures—their stories.

Get YOUR free book at one of our dozen Book Day pop-up stands across the five boroughs. Locations and times will be announced soon: watch this space for updates, or follow us on Twitter and Facebook (#IACBookDay).


---

"This is a lovely way to remind everybody that the Irish are known for their literature."—The Wall Street Journal


---

Re-Joyce, Go Wilde, Drink Something Novel at this citywide celebration of literature!

Last year we launched the very first #GetLit crowdfunding campaign as part of the 7th annual Irish Arts Center Book Day. Encouraging our community to "raise a glass for the write reasons," we raised more than $10,000 to deliver thousands of free books to New Yorkers across the five boroughs.
We hope you'll consider supporting #GetLit 2018.


---

AUTHORS

Mary Arrigan, John Banville, Tara Bergin, Mary Branley, Lynn Cahoon, Moya Cannon, Marina Carr, Mary Carter, Mollie Cox Bryan, Adam Crothers, Mackenzie Crowne, Victor Hernandez Cruz, Judi Curtin, Kit De Waal, Junot Díaz, Emma Donoghue, Jennifer Egan, Patricia Falvey, Michele Forbes, John Freely, Brian Friel, Carlos Fuentes, Brian Gallagher, Karl Geary, Matt Griffin, Seamus Heaney, Kevin Jared Hosein, Cormac James, Marlon James, Maeve Kelly, Mary Pat Kelly, Kathleen Anne Kenney, Richard Killeen, Conor Kostick, Ann Margaret Lim, Morgan Llywelyn, Kathleen MacMahon, Dorothy Mcardle,  Eimear McBride, Colum McCann, Karen McCarthy Woolf, Molly McCloskey, Malachy McCourt, Frank McGuinness, Lindsay McKenna, G.A. McKevett, Staci McLaughlin, Larry McShane, Paula Meehan, Kei Miller, Edgar Mittleholzer, J.R. Moehringer, Mervyn Morris, Alan Nolan, Edna O'Brien, Conor O'Clery, Rebecca O'Connor, Carlene O'Connor, Mary O'Malley, Michael Schulman, Nicole Sealey, Ian Somers, Matthew Sullivan, Alice Taylor, Patrick Taylor, Matt Thomas, Colm Tóibín, Kevin Toolis, Stuart Woods, Tiphanie Yanique, William Butler Yeats


---

PUBLISHERS
Alfred A. Knopf, Bellevue Literary Press, Carcanet Press, Catapult, Center Street, Coffee House Press, Da Capo Press, Daedalus Books, Doubleday Publishing, Forge, G. P. Putnam's Sons., Gallery Press, Grand Central Publishing, Hachette Books, Harper Collins, Ireland, Literature Exchange, Little, Brown, Kensington Books, Nan A. Talese, Peepal Tree Press, Riverhead Trade, Paperbacks, PublicAffairs, Running Press, Scribner, Simon & Schuster, Solas Nua, Summer Palace Press, The Moth Magazine, The O'Brien Press, Tramp Press, Yale University Press


---

Special thanks to all our generous donors who help make our free programming possible: 

Dan Barry, Steven Barry, Gina Boonshoft, Loretta Brennan Glucksman, Simon Burke, Jumana and Brendan Culligan, Susan C. and Martin Dempsey, Katherine and Robert Devlin, James Donaghy, John Duffy, Mark Fitzgerald, Sheila and Mark Flinn, Priya Gandhi, Claire Kelly, Dr. Franklin Lowe and Ambassador Anne Anderson, Willie McCaffrey, John McDonagh, Michael McEvoy, Steven McInnis, Kieran McLaughlin, Elise and Jim McVeigh, Niall O'Muilleoir, Robert Petersen, Tom Quick, Kathy and Peter Quinn, Rebecca Rooney, Anne Stringfield, Thomas Troy, and Maureen and Thomas Wipf.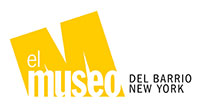 Our Supporters
Irish Arts Center programs are supported, in part, by government, foundation, and corporate partners including Culture Ireland, the agency for the promotion of Irish arts worldwide; public funds from the New York City Department of Cultural Affairs, in partnership with the Mayor's Office and the New York City Council; the New York State Council on the Arts with the support of Governor Kathy Hochul and the New York State Legislature; Howard Gilman Foundation; Jerome L. Greene Foundation; the Charina Endowment Fund; the Ireland Funds; the Shubert Foundation, Inc.; the Irish Institute of New York; the Society of the Friendly Sons of St. Patrick, New York; the Charles Lawrence Keith & Clara Miller Foundation; Northern Ireland Bureau; the Department of Foreign Affairs and the Consulate of Ireland in New York; British Council; Morgan Stanley; Tourism Ireland; and thousands of generous donors like you.