Details
Date(s)
Dec 2, 2022 – Dec 4, 2022
Contact
boxoffice@irishartscenter.org
---
Location
Irish Arts Center 
726 11th Avenue 
Hell's Kitchen, NYC
Overview
Brimming with verse and conversation, PoetryFest has for 13 years brought "literary revelry" (New Yorker) to audiences across NYC. Curated by Nick Laird, the weekend-long festival is a haven away from our world of fast online verbiage, celebrating the value of sitting and listening to words written with sharpened care, intent, and nuance by today's foremost poets.
"PoetryFest brings together writers from both sides of the Atlantic to discuss, read from and generally cheer on the enduring poetic community of Ireland"—TIME OUT NEW YORK

Presented in association with Glucksman Ireland House NYU and Adrian Brinkerhoff Foundation.


---
FRIDAY, DECEMBER 2 | 8pm
Favorite Poems
Tickets $25-49, including after-party with poets
The opening night tradition of bringing together festival poets and special guests to share the Irish verses they love most. Guests include Bill Irwin, Consul General Helena Nolan, Cáit O'Riordan, Melissa Navia, J. Hope Stein, Mary Lou Quinlan, and more TBA. PoetryFest poets include Billy Collins, Jessica Traynor, Louis de Paor, Patricia Smith, Maurice Riordan, Sasha Debevec-McKenney, Seán Hewitt, Victoria Kennefick, Catherine Barnett and curator Nick Laird.
BUY TICKETS >
PoetryFest's Favorite Poems event is inspired in part by Robert Pinsky's Favorite Poem Project.


Consul General Helena Nolan - "Eviction" by Eavan Boland
Seán Hewitt - "His Vision" by Leanne O'Sullivan
Maurice Riordan - "Malairt" by Seán Ó Ríordáin
Catherine Barnett - "The Incidental Human Figures" by Eiléan Ní Chuilleanáin
Bill Irwin - Text Number 1 from "Texts for Nothing"    by Samuel Beckett
Jess Traynor - "After my son was born" by Ailbhe Darcy
Patricia Smith - "Gentleman Caller" by Fran Lock
Aidan Connolly - "The Rainstick" by Seamus Heaney
Billy Collins - "Ants" by Eamon Grennan
Sasha Debevec-McKenney - "Sonnet" by David Wheatley
Cáit O'Riordan - "Feral" by Anne Tannam
J. Hope Stein - "Night Feed" by Eavan Boland
Rachael Gilkey - "Snow" by Louis MacNeice
Melissa Navia - "The Winding Banks of Erne" by William Allingham
Louis De Paor - "Ceann bliana" by Máire Mhac an tSaoi
Mary Lou Quinlan - "To a Child Dancing in the Wind" by William Butler Yeats
Victoria Kennefick - "Mother Said it Would Be All Right When Frances Came" by Leland Bardwell
Nick Laird - "A Disused Shed in Co. Wexford" by Derek Mahon
---
SATURDAY, DECEMBER 3
All readings FREE (reservations strongly encouraged) 
2pm | Victoria Kennefick and Sasha Debevec-McKenney
RESERVE TICKETS >
3:30pm | Seán Hewitt and Catherine Barnett
RESERVE TICKETS >
5pm | Louis de Paor and Billy Collins
SOLD OUT
The 5pm reading is almost full. We hope you'll consider attending other events on this day.


---
SUNDAY, DECEMBER 4
All readings FREE (reservations strongly encouraged) 
1pm | Jessica Traynor and Ilya Kaminsky
RESERVE TICKETS >
2:30pm | Desert Island Poems: Conversation with Maurice Riordan and Patricia Smith, moderated by Nick Laird 
RESERVE TICKETS >
4pm | Maurice Riordan and Patricia Smith
RESERVE TICKETS >
5:30pm | Launch of Patrick Kavanagh: Selected Poems with Paul Muldoon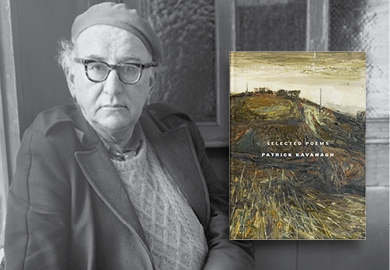 "All Kavanagh's gifts are on display," as Paul Muldoon writes in his introduction to this new selection of 40 poems spanning 30 years of Patrick Kavanagh's career. 
Join us to launch Wake Forest Press' Patrick Kavanagh: Selected Poems, edited by Paul Muldoon, to close our 13th annual PoetryFest weekend with readings and a reception.
---
WITH OUR PARTNERS AT GLUCKSMAN IRELAND HOUSE 
FRIDAY, DECEMBER 2
2pm | The Tom Quinlan Lecture in Poetry: PoetryFest curator Nick Laird reads from his own work and introduces two of the visiting Irish poets who will be featured over the weekend.
Glucksman Ireland House NYU, 1 Washington Mews, New York, NY 10003
---
WITH OUR PARTNERS AT THE ADRIAN BRINKERHOFF POETRY FOUNDATION
A series of short films commissioned by the Adrian Brinkherhoff Poetry Foundation will play in the IAC studio from 1pm–6:30pm on Saturday and 12pm–5:30pm on Sunday. Join us there, or view below. Total runtime: approx. 25 minutes. 
Paula Meehan's "This is Not a Confessional Poem," read by Clare Dunne 
Eiléan Ní Chuilleanáin's "The Architectural Metaphor," read by Venetia Bowe
Austin Clarke's "The Echo at Coole," read by Tommy Tiernan
Stephen Sexton's "The Burdens"
Chiamaka Enyi-Amadi's "Our Hands Like Rain"
Yeats' "The Lake Isle of Innisfree," read by Nithy Kasa
Doireann Ní Ghríofa's "Brightening"
Padraig Regan's "A Pumpkin"


---
This event is being recorded as part of a partnership with ALL ARTS Radio Hour, available on 88.3 WLIW FM, Long Island's only NPR station, wliw.org/radio or wherever you listen to podcasts.



---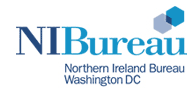 Lead event partner: The Adrian Brinkerhoff Poetry Foundation. Additional support generously provided by Culture Ireland, Tourism Ireland, Northern Ireland Bureau, and Mary Lou and Joe Quinlan.
Bios
Our Supporters
Irish Arts Center programs are supported, in part, by government, foundation, and corporate partners including Culture Ireland, the agency for the promotion of Irish arts worldwide; public funds from the New York City Department of Cultural Affairs, in partnership with the Mayor's Office and the New York City Council; the New York State Council on the Arts with the support of Governor Kathy Hochul and the New York State Legislature; Howard Gilman Foundation; Jerome L. Greene Foundation; the Charina Endowment Fund; the Ireland Funds; the Shubert Foundation, Inc.; the Irish Institute of New York; the Society of the Friendly Sons of St. Patrick, New York; the Charles Lawrence Keith & Clara Miller Foundation; Northern Ireland Bureau; the Department of Foreign Affairs and the Consulate of Ireland in New York; British Council; Morgan Stanley; Tourism Ireland; and thousands of generous donors like you.