Details
Date(s)
Fri, Mar 17, 2023
8:00am
Contact
info@irishartscenter.org
Overview
Presented by Irish Arts Center in association with the New York City Council, New York State Assembly, Literature Ireland, and Lambda Literary.

Irish Arts Center's unique take on St. Patrick's Day celebrates the holiday by sharing the joys of a central facet of Irish history and culture: its literature. This year's Book Day honors voices from the Irish and Irish American literary heritages alongside those from the LGBTQ+ community, and will see volunteers and staff, sponsors and supporters coming together to distribute thousands of free books across all five boroughs.


---
BOOK DAY SITES
Queens
Southeast corner of Roosevelt Avenue and 61st Street at Woodside / 61st Street stop on the 7 train, Woodside
37th Road / Diversity Plaza stop on the 7 train, between 74th and 73rd Streets, Jackson Heights
Fresh Pond entrance to the M train, near 67th Avenue 
The Bronx

238th Street station, 1 train
Brooklyn

 4th Avenue between 68th and Bay Ridge Avenue, Bay Ridge Avenue Station, R train
Manhattan

8th Avenue near 49th Street, 50th Street station, downtown C/E train
72nd and Broadway station, 1 train 
Grand Central (south corner of 42nd St and Park in front of TD Bank)
Staten Island

St. George Ferry Terminal 
---
NEW YORK CITY COUNCIL
Council member Adrienne Adams, Speaker, Queens
Council member Julie Won, Queens
Council member Justin Brannan, Brooklyn
Council member Shakar Krishnan, Queens
Council member Eric Dinowitz, Bronx
Council member Robert Holden, Queens
Council member Erik Bottcher, Manhattan
Council member Gale Brewer, Manhattan
Council member Keith Powers, Manhattan
NEW YORK STATE ASSEMBLY
Assembly member Linda Rosenthal, Manhattan

NEW YORK STATE SENATE
Senator Brad Hoylman, Manhattan
SPECIAL THANKS TO 
Commodore Construction
Sweeney & Harkin
Akashic, Alfred A. Knopf, Alfred A. Knopf Books for Young Readers. Avon Blauner Books, Bold Type Books, Candlewick Press, Coffee House Press, Doubleday Publishing | Penguin Random House, Ecco, FSG, Gallery Press, Gill Books, Graywolf Press, Grove Atlantic, Harper Perennial, Harper Perennial & Harper Paperbacks, Kensington Books, Lee & Low Publishing Co., Literature Ireland, Mariner Books, Pushkin Press, Royal Irish Academy, Simon & Schuster, St. Martins Press, The O'Brien Press, Theatre Communications Group, Tor, Tramp Press, Viking | Penguin Random House, Wake Forest University Press, William Morrow, WW Norton

FEATURING HUNDREDS OF TITLES BY AUTHORS INCLUDING
V.S. Alexander, John Banville, Colin Barrett, Sara Baume, Sara Berkley, Eve Gleichman and Laura Blackett, JP Braumer, Gabriel Byrne, Matt Cain, Ciaran Carson, Eiléan Ní Chuilleanáin, Janet Dailey, Nuala Ní Dhomhnaill, Naoise Dolan, Charlie Donlea, Patricia Falvey, Leontia Flynn, Tom French, Brian Friel, Liz Evers and Niav Gallagher, Camryn Garrett, Alan Gillis, Sarah Gilmartin, James Gregor, Eamon Grennan, Vona Groarke, Michael Hartnett, Felicity Hayes-McCoy, Dermot Healy, Lee Hollis, Kevin Holohan, International Centre for Picture Book in Society, Jam Media, Sabrina Jeffries, Courtney Kae, Julie Kavanagh, Claire Keegan, Tom Kilroy, Lisa Kron, Tony Kushner, Caroline Lea, Michael Longley, Sean Lysaght, Michael Patrick MacDonald, Derek Mahon, Ian Maleny, Roya Marsh, Kat Martin, Sam McBratney, Eugene McCabe, Terrence McCauley, Tarbell Alvin McCraney, Medbh McGuckian, Frank McGuinness, Diane C. McPhail, Conor McPherson, Leslie Meier, Doris Meyer, Rafi Mittlefehldt, Audrey Molloy, John Montague, Paul Muldoon, Sabina Murray, Jim Nolan, Carlene O' Connor, Kevin O'Brien, Conor O'Callaghan, Carlene O'Connor, Nuala O'Connor, John O'Donohue, Catríona O'Reilly, Frank Ormsby, Jonathan Parks-Ramage, Frank Anthony Polito, Ella Quinn, Aidan Rooney, Sally Rooney, Barbara Ross, Hugh Ryan, Prince Shakur, Christopher Shinn, Peter Sirr, Amy Spalding, Matt Thomas, Alan Titley, Paula Voge,l Enda Walsh, David Wheatley, Sophie White, Grace Wilentz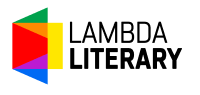 ---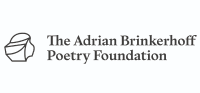 Presented with generous support from the Society of the Friendly Sons of St. Patrick of New York and the Adrian Brinkerhoff Poetry Foundation. 
Our Supporters
Irish Arts Center programs are supported, in part, by government, foundation, and corporate partners including Culture Ireland, the agency for the promotion of Irish arts worldwide; public funds from the New York City Department of Cultural Affairs, in partnership with the Mayor's Office and the New York City Council; the New York State Council on the Arts with the support of Governor Kathy Hochul and the New York State Legislature; Howard Gilman Foundation; Jerome L. Greene Foundation; the Charina Endowment Fund; the Ireland Funds; the Shubert Foundation, Inc.; the Irish Institute of New York; the Society of the Friendly Sons of St. Patrick, New York; the Charles Lawrence Keith & Clara Miller Foundation; Northern Ireland Bureau; the Department of Foreign Affairs and the Consulate of Ireland in New York; British Council; Morgan Stanley; Tourism Ireland; and thousands of generous donors like you.