Details
$50 general / $40 members, students, and seniors
180 Minutes
---
Date(s)
Sun, Apr 22
2:00pm
Contact
Box Office
866-811-4111
info@irishartscenter.org
---
Location
Irish Arts Center
553 West 51st Street
New York, NY 10019
Overview
Back by Popular Demand!                              

Curious about your Irish ancestry but not sure how to begin? Then join this beginner level workshop and learn about the key steps to researching Irish genealogy. The workshop will identify common research challenges, free and paid genealogy sites and resources, the impact of history on types of record availability, beginner steps to building a family tree, the use of DNA in genealogy research, and more. 
Led by Bridget Bray, founder of The Genealogy Event conference held in Ireland and New York, attendees will participate in building the family tree of a well-known Irish figure applying their newly developed genealogy skills.
All workshop participants will receive special discounts and offers for key Irish research and record sites.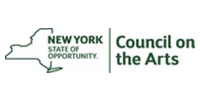 Our Supporters
Irish Arts Center programs are supported, in part, by government partners including the New York State Council on the Arts with the support of Governor Andrew Cuomo and the New York State Legislature; public funds from the New York City Department of Cultural Affairs, in partnership with the City Council; Culture Ireland, the agency for the promotion of Irish arts worldwide; the Department of Foreign Affairs and the Consulate of Ireland in New York; The Ireland Funds, America; Howard Gilman Foundation; Tourism Ireland; Bloomberg Philanthropies; The Nancy Malone Living Trust; The Shubert Foundation; The Society of the Friendly Sons of St. Patrick in New York City; The Society of the Friendly Sons of St. Patrick in Westchester County; The Knights of St. Patrick; The Jerome L. Greene Foundation; Milwaukee Irish Fest Foundation; and thousands of generous donors like you.