Details
$65 (inclusive of fees)
---
Date(s)
Sat, May 13, 2023
1:00pm
Contact
Box Office
888-616-0274
boxoffice@irishartscenter.org

Phone hours:
10am-6pm, Monday-Friday

In person:
Opens 60 minutes before the performance on show days
---
Location
Irish Arts Center 
726 11th Avenue 
Hell's Kitchen, NYC
Overview
Returning to Our Senses / Beo Bríomhar Arís

Our 2023 language celebration explores the themes of the season of Bealtaine, which marks the transition from dark to light—from giamos to samos—and is a powerful pivot point on the Wheel of the Year, the map handed down to us by the ancients that honors the living and the dying. 

Curated by the Hedge School, Féile na Gaeilge / Irish Language Day: Bealtaine will weave creativity, heritage, language, folklore, and indigenous wisdom through a series of workshops, conversation circles, film, and more. Special guests will include Irish composer and music artist Brian Crosby and singer-songwriters and multi-instrumentalists Leah Song of Rising Appalachia and Lily Henley. 
Join us for this day of cultural exploration and kinship! Gaeilge (Irish language) enthusiasts of all levels are welcome, from absolute beginners to advanced speakers, as is anyone who is curious about Irish cultural heritage.


TICKETS

Buy tickets for the full day's immersion—workshops, conversation circles, film screening, Bealtaine immram and afterparty—and choose the workshop you would like to attend. TICKETS >
Buy tickets for the Bealtaine immram only. TICKETS >
Buy tickets for the screening of Deargdhúil: Anatomy of Passion only. TICKETS >

---
SCHEDULE

1pm–1:15pm
Welcome
1:15pm–2:45pm
Workshops
Choose from four options (descriptions below)
3–3:45pm
Tea and conversation circles
4pm–5:30pm
Film screening: Deargdhúil: Anatomy of Passion
6–7:30pm
Hedge School/Scoil Scairte's Bealtaine Immram
A live immersive listening experience with artists Kathy Scott (cultural activist, host, writer), Brian Crosby (composer, musician, BellX1), Leah Song (musician, storyteller, poet, artist, and activist from Rising Appalachia), and Lily Henley (singer-songwriter and multi-instrumentalist), inspired by the ancient Irish tradition of the immram, or wonder-voyage. The immram practice invokes the spirit of the land and evokes the mythos of place through symbols, sounds, scent and other soma-sensory explorations. This guided ritual infuses Irish cultural motifs with Bealtaine inspired images, words and phrases activated through the power of collective imagination.
7:30–9pm
After-party


---
Workshop A: Creating a Bealtaine Flower Wreath to Keep the Fairies at Ease / Fleasc Bhealtaine a chruthú chun na Sióga a chur ar a suaimhneas
With Joseph Jones
Recommended for beginners/advanced beginners, but open to all 
This bilingual workshop will provide an introduction to the Irish language and the traditional Irish festival of Bealtaine, the celebration of the beginning of summer. Participants will learn how to make a flower wreath in the spirit of Bealtaine, to be hung near the door to keep the fairies at ease. Through this workshop, participants will gain an understanding of the language, culture, and history of the Irish people, and learn how to create a wreath with traditional Irish flowers and elements.
Workshop B: Tine agus Uisce / Fire and Water: Uisneach and the Festival of Fire From Ancient traditions to a modern Festival

With Siobhán Ní Chiobháin
Recommended for beginners/advanced beginners, but open to all
The lighting of the Bealtaine Fire on the Hill of Uisneach is one of Ireland's oldest traditions. Uisneach was seen as the political and spiritual centre of the country, a special place where the four provinces met and it is said that the goddess Ériu, after whom Ireland is named, lies buried underneath. The hill has been a meeting place, a seat of kings and was an important site for political rallies during the struggle for Irish independence. This bilingual workshop hosted by Siobhán Ní Chiobháin will explore the ancient traditions of Uisneach, links to other important sites in Ireland, and how the modern cultural festival is tapping into Irish consciousness.
Workshop C: Bia na Bealtaine / Food of Bealtaine
With Caoimhe Nic Giollarnáith
Recommended for intermediate/advanced speakers, but open to all 
In this bilingual workshop you'll learn about bonnóg aráin (bannock cake/bread), the traditional Irish tea cake. Although it is now eaten all year round in Ireland, it was traditionally eaten during the Bealtaine festival. Caoimhe will share her mother's recipe and give a demo.

Workshop D: Áit Dhúchais/Native Place 
With Paul Ferris
Recommended for intermediate/advanced speakers, but open to all 
An examination of home and environment, through readings from several coming-of-age books, as well as a discussion of common and lesser-known components that make up Irish placenames, with an emphasis on those connected with seasons and festivals.


---
Curator: Kathy Scott for the Hedge School
Musicians: Brian Crosby, Leah Song, and Lily Henley
Creative Producer: Maedhbh Mc Cullagh for the Hedge school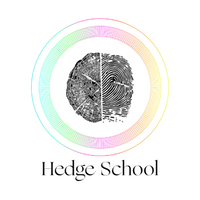 Pictured: Cappassgl, Currach Botanica Bláthanna by Appassionata Flowers, © Yvette Monahan & Sean Breithaupt.


---
Presented with generous support from Culture Ireland, the Irish Institute of New York, the National Endowment for the Arts, and CIE Tours.


Bios
Our Supporters
Irish Arts Center programs are supported, in part, by government, foundation, and corporate partners including Culture Ireland, the agency for the promotion of Irish arts worldwide; public funds from the New York City Department of Cultural Affairs, in partnership with the Mayor's Office and the New York City Council; the New York State Council on the Arts with the support of Governor Kathy Hochul and the New York State Legislature; Howard Gilman Foundation; Jerome L. Greene Foundation; the Charina Endowment Fund; the Ireland Funds; the Shubert Foundation, Inc.; the Irish Institute of New York; the Society of the Friendly Sons of St. Patrick, New York; the Charles Lawrence Keith & Clara Miller Foundation; Northern Ireland Bureau; the Department of Foreign Affairs and the Consulate of Ireland in New York; British Council; Morgan Stanley; Tourism Ireland; and thousands of generous donors like you.