Special Events
The Spirit of Ireland Gala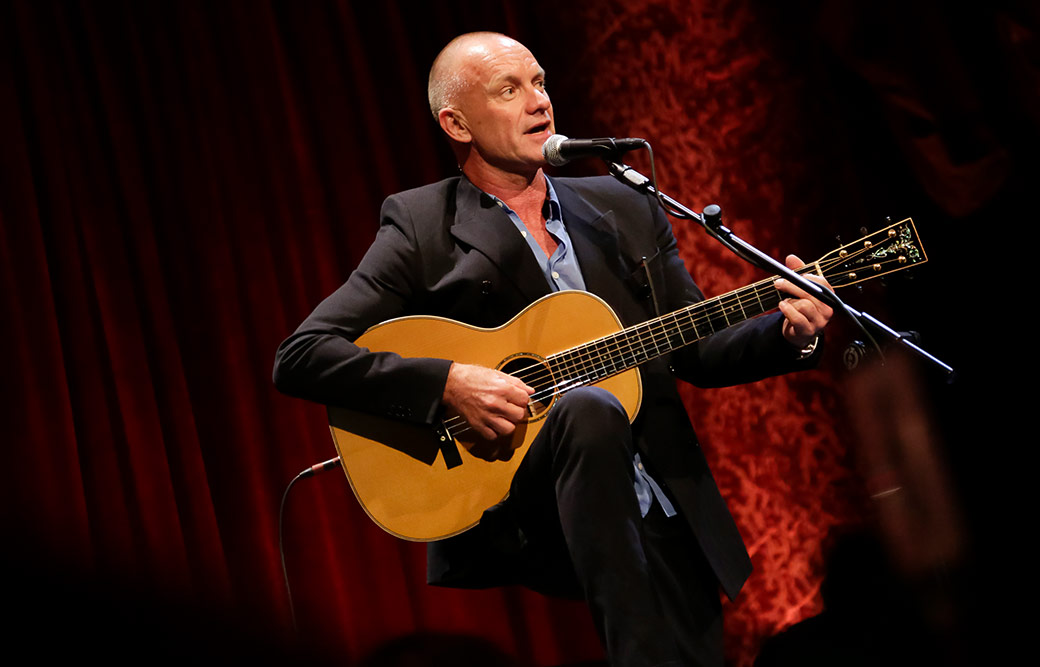 The Spirit of Ireland Gala is one of the largest gatherings of supporters of Irish arts and culture here in New York. For the past ten years, this stunning event has been hosted by our organization's Honorary Co-Chairs, Liam Neeson and Gabriel Byrne. This year's gala will take place in New York on Friday, October 13, 2017 at Cipriani 42nd Street.
Each year we present the Spirit of Ireland Award to individuals who have made a remarkable contribution to the fields of arts and business and who embody the spirit of the Irish — our tenacity, creativity, resilience, integrity, humor, charisma, indomitability, and of course our unique talent for storytelling.

Steve Martin, Emmy, Grammy and Academy Award winner
Paul Muldoon, Pulitzer Prize-winning poet
Sharon Patrick, co-founder and former CEO of Martha Stewart Living Omnimedia
2016 Spirit of Ireland Gala Honoring Ursula Burns, Jean Butler, and Hozier 
2015 Spirit of Ireland Gala Honoring Roma Downey, Eileen K. Murray, and Cassandra Wilson
2014 Spirit of Ireland Gala Honoring Martin Hayes, Robert J. McCann, with Special Guest Sting 

Irish Arts Center Winter Solstice Benefit Performance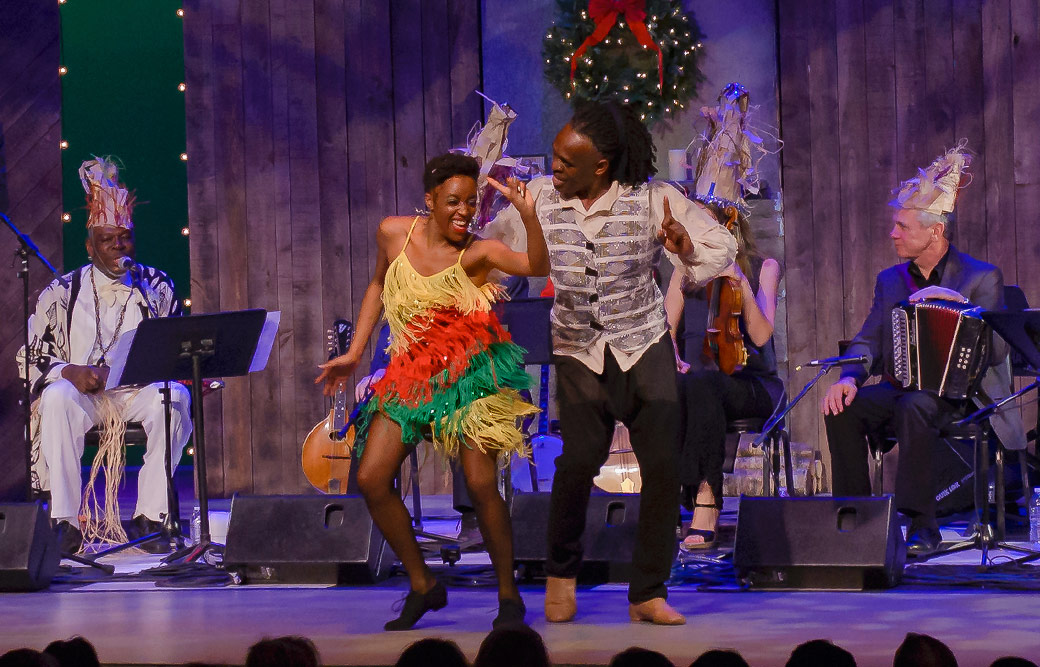 "What Christmas should be about- celebration, craic, good music and song, the closeness of friends and family." —Bill Whelan, composer of Riverdance
Celebrate the holidays with Irish Arts Center as the one and only Mick Moloney takes audiences on an eclectic journey through world and American musical holiday traditions.
The Benefit Performance will take place on Saturday, December 16, 2017 for which VIP tickets, Host Committee packages, and sponsorships are available, and include pre-show brunch with the performing artists, backstage visits, signed CDs, and more.
Please contact Adam Lamberg at 212-757-3318 x222 or adam@irishartscenter.org to learn more. 
Show Your Love
(Our Annual Member's Party)
Every year in February we welcome our new members and show our love and thanks to all our Friends, Patrons, Benefactor and Leaders at or annual Members party, graciously sponsored by Mutual of America.

Show Your Love 2018
Thursday, February 15, 2018
6.30pm - 8.30pm
Mutual of America 
Kathleen Chopin & Colm Clancy
Rachel Conlan & Dave Kavanagh
Kelly E. Jones & Daniel Howell
Our 2017 Show Your Love Host Committee
Jen Barry & Derek Gleeson, Monica Brady, Deirdre Brady-Lawless, Bridget Bray, Emerson Bruns & Nik Quaife, Tessa & Declan Breslin, Darrah Carr & David Byrne, Anne E. Cosgrove, Suzanne Denihan, Bill Doyle & Riccardo Salmona, Charlie Garland & Pauline Turley, Rich Gilligan & Petria Lenehan, Mary Beth Glaccum, Natalie Kelly, Emily-Jane Kirwan & Jay Grimm, John & Carly Murphy, Kevin Murphy, Margaret Molloy, Caroline Regan
To get involved or learn more about joining the Host Committee please contact Nik Quaife at 212-757-3318 x207 or nik@irishartscenter.org.
Claddagh Circle Luncheon

Our inaugural Claddagh Circle Luncheon took place at the 21 Club on June 8, 2017 honoring outgoing Irish Ambassador to the U.S. Anne Anderson and featured a special, intimate performance by Broadway star and Tony Award-winner Kelli O'Hara. 

For more information about our 2018 Claddagh Circle Luncheon, please contact Adam Lamberg at 212-757-3318 x222 or adam@irishartscenter.org.
Spring Cocktails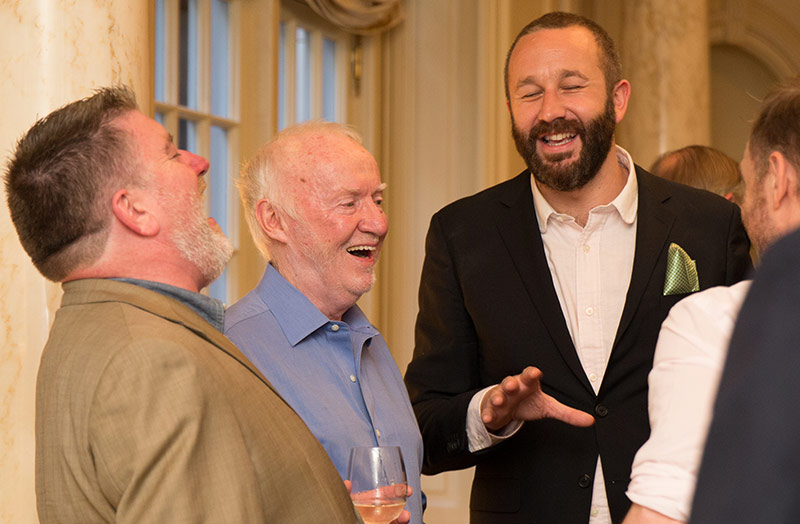 Our annual Spring Cocktail party held at the renowned New York Athletic Club is an intimate gathering to celebrate our Claddagh Circle and a variety of artists, athletes, and luminaries.

Irish Arts Center Golf Outing 
Join us at Harbor Links Golf Course for a spirited day out on the greens for all of the craic, great food and drink, a whole lot of free goodies, contests, raffles, and of course a wonderful round of golf on a links style course. 

For more information about joining us for next year's 18th Annual Irish Arts Center Golf Outing in May 2018 please contact Adam Lamberg at 212-757-3318 x222 or adam@irishartscenter.org.