Details
$35 General $28 member
5 Hours
---
Date(s)
Sun, Apr 8
12:30pm
Contact
Box Office
866-811-4111
info@irishartscenter.org
---
Location
Irish Arts Center
553 West 51st Street
New York, NY 10019
Overview
Enjoy a full day of activities for language enthusiasts of all levels, including immersive workshops in music, film, writing, drama, and storytelling led by our Irish language teachers and special guests. The day will center on this year's theme, Poetry and Song, featuring bilingual performances, sean-nós songs, and a screening of the film Song of Granite, Ireland's 2017 submission for the Academy Awards in the Foreign Language category.

For all levels!


---

WORKSHOPS AND EVENTS
Full schedule to be announced soon; check back for updates!


Live Performances
by poet Ciara Ní É and musician Peadar Ó hÍcí


Film Screening: Song of Granite
Enigmatic and complex, Joe Heaney was one of the greats of traditional Irish singing (sean nós). Shaped by the myths, fables, and songs of his upbringing in the west of Ireland, his emergence as a gifted artist came at a personal cost. Featuring performances from Colm Seoighe, Macdara Ó Fátharta, Jaren Cerf, Lisa O'Neill, Damien Dempsey, and sean nós singers Mícheál Ó Chonfhaola and Pól Ó Ceannabháin, and beautiful black and white cinematography, Song of Granite is a distinct portrait of Heaney's life and a marvelous exploration of music and song.


Spoken Word in Gaeilge (Workshop)
Poet Ciara Ní É will give an introduction to spoken word poetry in the Irish language, and how she came to found REIC, a bilingual spoken word event. This interactive workshop will also invite participants to work on and share their own poems. Suitable for all levels.

Singing in Gaeilge (Workshop)
Peadar Ó hÍcí will give a workshop on singing selected songs in the Irish language. Peadar is a former school teacher from Dublin city and is currently performing full time with the New York-based Basket House Band. As a fluent Irish speaker, Peadar founded an Irish language class in Rocky Sullivan's in 2010 which has gone on to become a great success. 


A History of Irish Song Through Media (Workshop)
Learn about the history of the Irish Song's evolution through a curated screening and discussion of popular Irish Language music videos throughout the ages with instructor Siobhan Kavanagh.


Drámaíocht na Gaeilge/Irish-language Drama and Fun with Proverbs (Workshop)
Work with instructor Frances Mulraney to craft a 3-minute scene based on an Irish proverb to present to the rest of the Irish Language Day attendees. Writing, acting, and Irish-language beginners all welcome. The first session will involve the introduction of the proverb and development of dialogue around it. The second session will see the same group return to put together the scene to present at the end of the day. The instructor will also give a brief rundown of popular Irish language plays, playwrights, and theater groups. 


Story in a Hat: Creative Writing in Gaeilge (Workshop)
Try your hand at writing in Gaeilge with instructor Paul Ferris! In this vocabulary and confidence building exercise, participants will pick one of dozens of story ideas from a hat and write a short fiction or non-fiction story based on that idea.


Tea and Conversation
Enjoy tea, coffee, and soda bread and mingle with other Irish language enthusiasts in the gallery.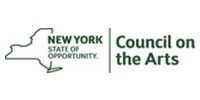 Funding for Irish Language Day also provided by the Society of the Friendly Sons of St. Patrick. 
Our Supporters
Irish Arts Center programs are supported, in part, by government partners including the New York State Council on the Arts with the support of Governor Andrew Cuomo and the New York State Legislature; public funds from the New York City Department of Cultural Affairs, in partnership with the City Council; Culture Ireland, the agency for the promotion of Irish arts worldwide; the Department of Foreign Affairs and the Consulate of Ireland in New York; The Ireland Funds, America; Howard Gilman Foundation; Tourism Ireland; Bloomberg Philanthropies; The Nancy Malone Living Trust; The Shubert Foundation; The Society of the Friendly Sons of St. Patrick in New York City; The Society of the Friendly Sons of St. Patrick in Westchester County; The Knights of St. Patrick; The Jerome L. Greene Foundation; Milwaukee Irish Fest Foundation; and thousands of generous donors like you.